The best cars for new drivers are small, comfortable, and easy to drive. They'll be loaded with safety features, and they'll offer excellent visibility. They won't be the flashiest or most powerful of cars, but they'll be cheap to run and cost comparatively less to insure.
Safety should be a priority for everyone when considering which car to drive, but it's particularly vital for new drivers. When you're new to driving, it will take you a while to build up your confidence on the road. A safe car with a smaller engine and good visibility will be much easier to handle.
On top of that, new driver insurance premiums can be higher than they are for other motorists. This is simply because new drivers are more likely to have accidents than other drivers. So as well as making an accident less likely in the first place, driving a safer car can result in lower insurance premiums.
Best Cars for New Drivers – Two Very Important Things to Consider
The Euro NCAP is a star rating that determines how well a car performs during certain crash conditions. The higher the star rating, the safer the car. However, take care when using the Euro NCAP star rating to compare two cars. The tests used to determine a car's safety were radically altered sometime in 2015, which can make comparing a new car with a slightly older car a bit misleading.
Generally speaking, the newer the car, the safer the car. Newer cars have undergone more stringent Euro NCAP tests, and they'll be kitted out with more advanced safety features. The best cars for new drivers will be fitted with features like electronic stability control (ESC) and an anti-lock braking system (ABS). When choosing your first car, ensure that these advanced features aren't simply listed as optional extras. Try and find a model that includes them as standard.
Here are some of the best cars for new drivers. They're all acclaimed for their safety and their accessibility, and they're all packed with the sort of features that'll keep your journeys safe and your insurance premiums as low as possible.
3 Best Cars for New Drivers
The Skoda Citigo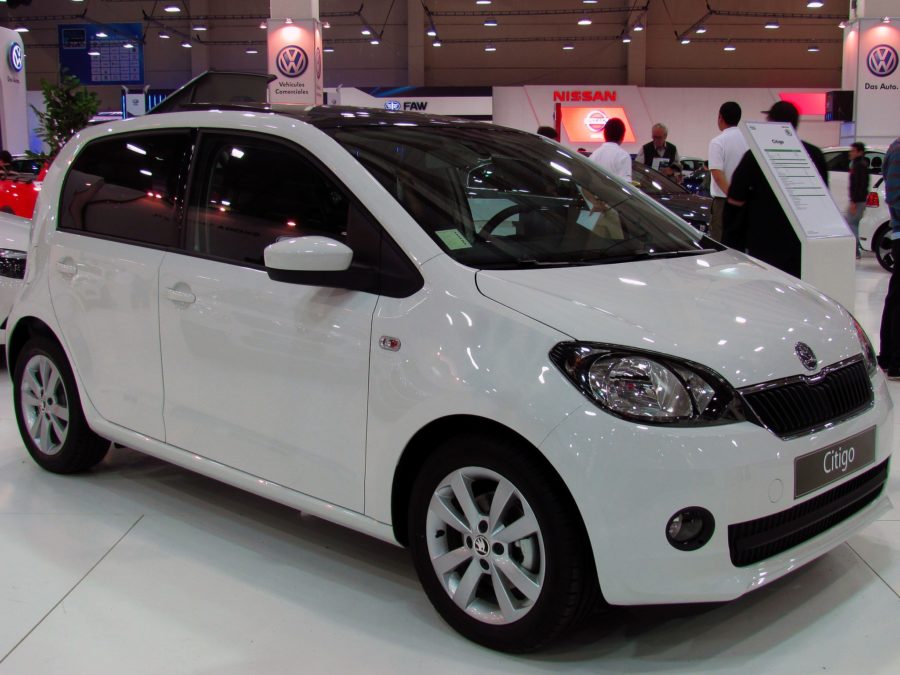 RL GNZLZ, Flickr under this Creative Commons Licence
Almost any city car would be an excellent choice for new drivers, as most city cars tick all of the boxes listed above: small engines, easy to handle, comparatively affordable to run and to insure, and full of advanced safety kit as standard.
But if we had to pick one city car above all others, it would be the award-winning Skoda Citigo. It has a 59bhp 1.0 litre three cylinder engine and is capable of returning up to 68.9mpg. Running costs will thus be as low as they're ever likely to be when you're new to driving.
Beyond this, the Skoda Citigo is widely renowned for being not just impressively easy to drive, but fun too. Its large windscreen gives excellent visibility, and safety features include a sophisticated electronic stability program (ESP), six airbags and an optional autobreak system. 
Peugeot 208 Hatchback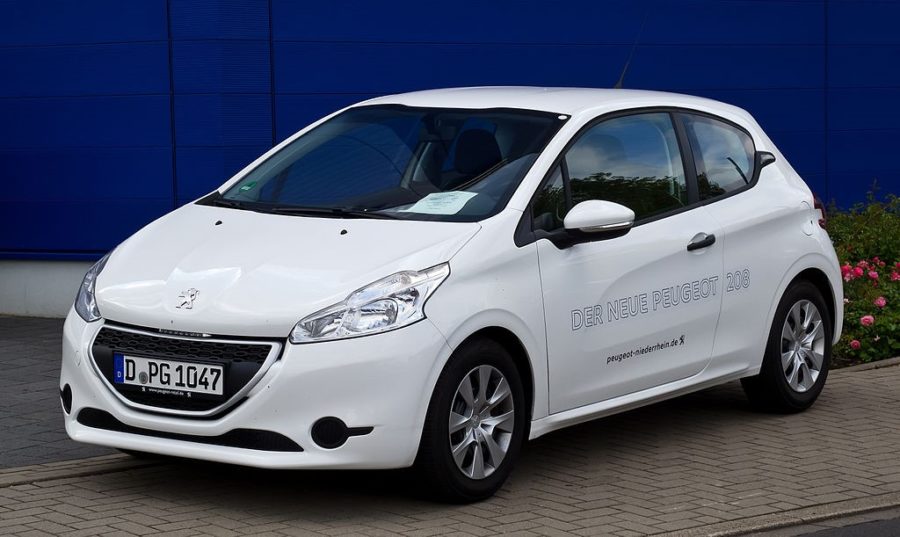 M 93, Wikimedia Commons under this Creative Commons License
As well as city cars, small hatchbacks make for excellent first cars for new drivers too. They're slightly larger than city cars, but still easy to drive and highly manoeuvrable. Meanwhile, running costs and insurance premiums are usually impressively low.
The Peugeot 208 Hatchback is one of the best cars for new drivers for two reasons. First, it's available with the small engines new drivers need to keep their costs low. Entry-level models are fitted with a 1.0 litre petrol engine, but most models include a perfectly-manageable 1.2 litre. Second, standard safety equipment includes ESC, ABS, six airbags, a speed limiter (which the driver can set themselves) and even a seatbelt reminder.
Ford Fiesta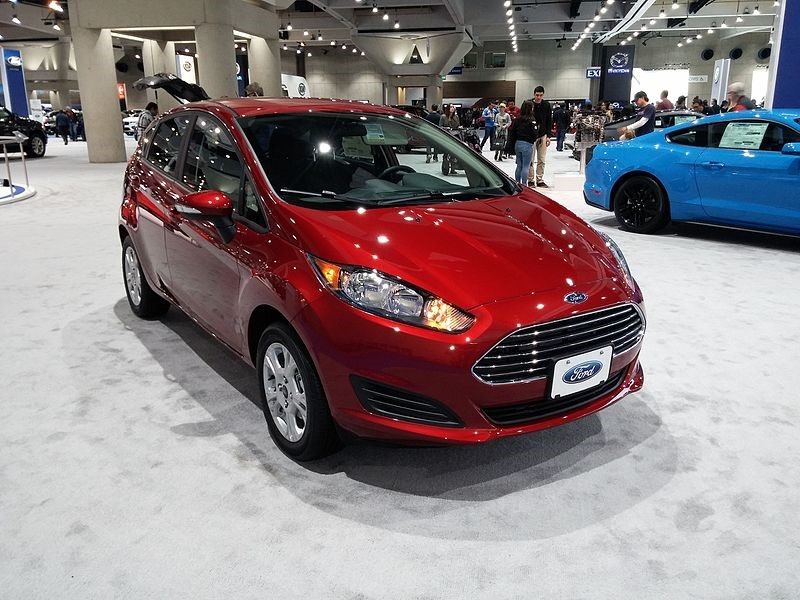 MTSRider18, Wikimedia Commons under this Creative Commons License
The Ford Fiesta is the best-selling car in the UK, and it's just as popular with new drivers as it is with more experienced drivers. The entry-level model features a 69bhp 1.1 litre petrol engine, but a significantly more frugal 1.0 Ecoboost option is also available. In any case, you're going to get a good balance between low running costs and reassuringly stable performance.
Visibility suffers a little thanks to the car's unique shape, but a high driving position and a big windscreen more than makes up for the smaller rear side windows.
But it's the safety features that really sell the car and appeals to new drivers. Seven airbags, automatic emergency brakes, lane-keep assist, speed limiters and stability control systems are all fitted as standard on every model. Optional extras include a blind spot monitoring system and even pedestrian detection.
Choosing your first car as a new driver is a rite of passage. You'll never forget your first ever car, and you're bound to fall in love with whatever you choose. But know your limits as a new driver, and make sure you choose something economical, safe, and easy to drive. And don't forget that new driver insurance!