England Netball Sponsorship
Go Girl is delighted to be the official car insurance sponsor to England Netball and the Vitality Netball Superleague.
England Netball is the national governing body for netball, overseeing the development of the game and its 92,000 affiliated members.
Now in its 90th year, netball is the largest female sport in the country. The focus is on performance and participation and with weekly participation tipping over 156,000 it's the fourth biggest team sport in England.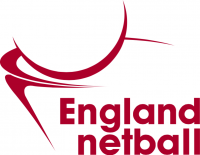 England Netball pride themselves on being at the forefront of women's sport and have excelled internationally in recent years.
In 2006 the England International team, the Roses, won Bronze at the Commonwealth Games in Melbourne. They took home the Gold in the 2012 World Fast Net Series, then a year later achieved a historic International Test Series 3-0 whitewash against long-term rivals Australia on home soil. Most recently England claimed another Bronze medal at the 2015 World Cup in Sydney.
The future is looking brighter than ever for England Netball.
The 2016 Vitality Netball Superleague started in January with squads packed full of talent leading to an exciting competition.  The winners and the 2016 Vitality Netball Superleague champions are Surrey Storm.
COMPETITION TIME
Win tickets to the Vitality Netball International Series part of Netball Quad Series 2017.  We have 14 exclusive tickets to be won.  Click here to find out more.