The coming of spring is a thing to celebrate. Longer days! Warmer weather! Lambs, bees, flowers and trees! But for the 13 million hayfever sufferers in the UK, spring brings a lot of unwelcome things too: Runny noses, blurry vision, sneezing attacks, shortness of breath and an overall feeling of grogginess.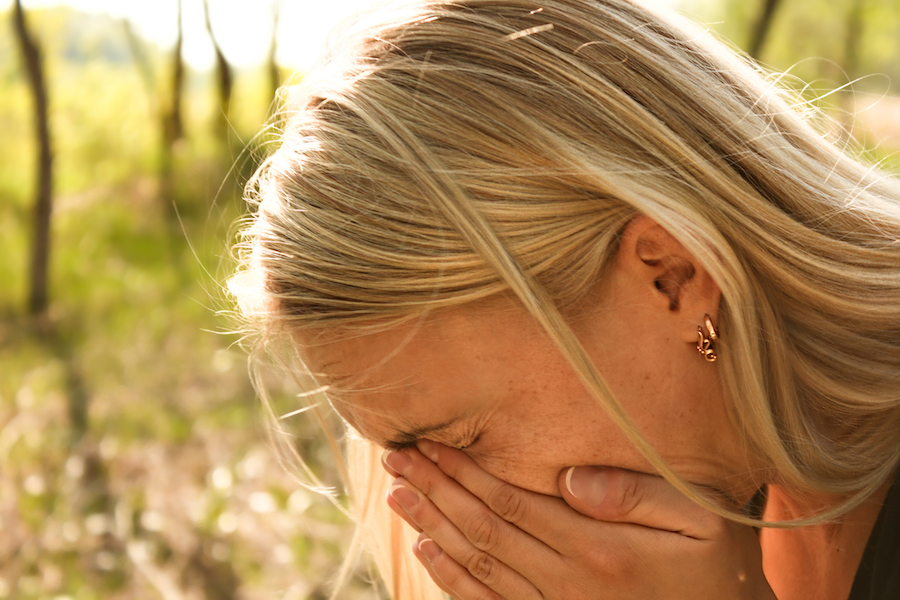 In 2018, the focus of Allergy Awareness Week is on travelling with an allergy, and raising awareness of the issues faced by people with allergies when travelling. It's fitting that this awareness-raising week should fall right at the start of hayfever season, because travelling with hayfever can range from deeply uncomfortable to outright dangerous.
If you suffer from hayfever, there's a few things you can do as a driver to make your journeys safer and more bearable. But regardless of the steps you take, you can never totally eliminate the chance that you'll be involved in an incident that isn't your fault. So as well as getting ready for hayfever season, take the time to ensure that you're fully covered by comprehensive car insurance.
What Is A Pollen Filter?
A pollen filter is a simple bit of kit that filters any pollen from the air before it can enter your cabin.
To remain effective, you'll need to change your pollen filter regularly. Exactly how often will depend on a few things, such as the make and model of your car, the area you live in, and how often you drive. Your car's service manual should provide more information here.
Most mechanics seem to agree that you'll be fine so long as you replace your pollen filter at least once every two years. In this case, it's something that can be left to your mechanic during your car's routine servicing. But if you feel like your filter isn't working like it should, or if you want total peace of mind that it'll always work at its best, you can always change the filter yourself or book it in at your local garage.
Should I Take Hayfever Tablets While Driving?
It's a good idea to check to see if your hayfever tablets can make you drowsy if you plan on driving.
Hayfever tablets can help to fight certain symptoms, but some come with some side effects, too. They can affect your vision and your reaction time, causing sleepiness, sickness, and dizziness.
It's for this reason that some over-the-counter hayfever tablets are covered under same law as cocaine and cannabis.
Just like any medication, you need to check before you drive. Non-drowsy or once-a-day tablets are usually labelled as safe for driving, so you might want to consider switching.
Hayfever Driving You Crazy?
Here's a few more things you can try to help manage your hayfever while driving:
Talk to your chemist. They may be able to recommend some medication to make you more comfortable that won't affect your driving.
Try air con. Summer can get really hot, especially inside a car. Try using air conditioning to keep your car cool. Opening the windows may be cheaper but it's not going to help your hayfever.
Don't overdo it. Just like any time of year, if you're not feeling well, don't overdo it. Take your time and stop if you need to. The benefit of summer is the long days, so take advantage of the long day light hours and give yourself some extra time.
Consider your options. It can be useful to have a backup plan in case you don't feel comfortable driving. If you're going on a long journey consider getting the train, do you have a friend you can stay with half way or is your passenger insured to drive the car so you can take turns?
Hayfever is annoying. Not being able to drive is annoying too. But any annoyance is preferable to the hassle you'd face if you're involved in an accident thanks to your hayfever.