Parking restrictions are pretty strict in some areas. But wherever these strict parking restrictions exist, you'll know about it. They'll be clearly indicated by red lines or double red lines along the kerb, or signposts will outline the specific restrictions in place.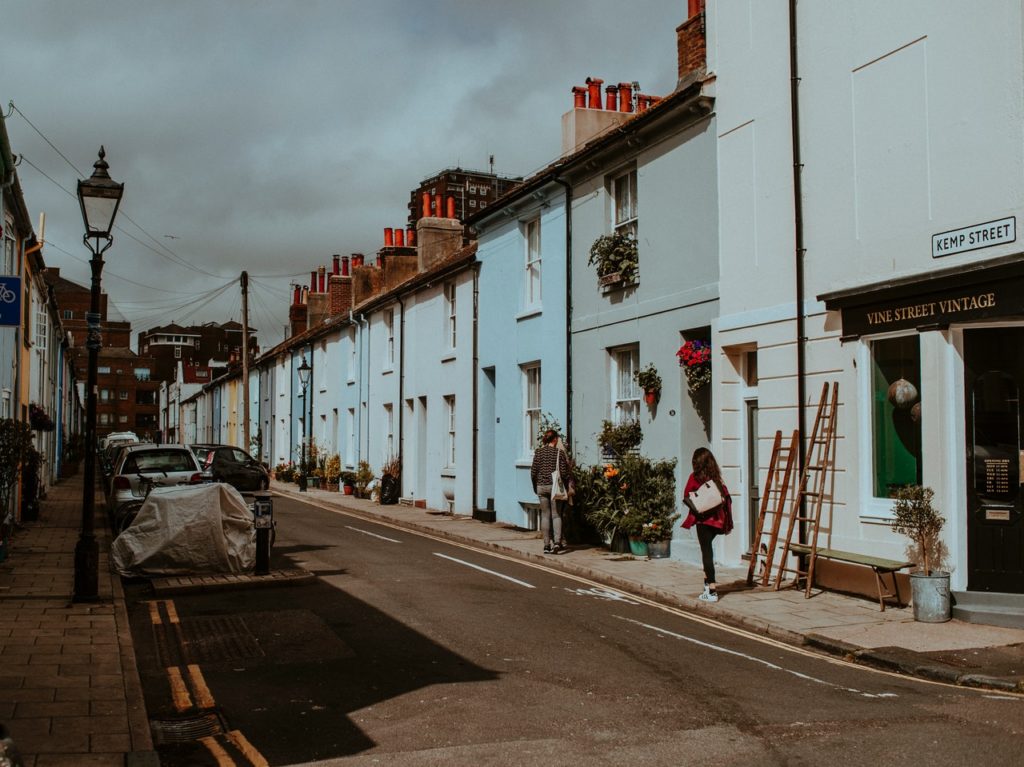 But what about in areas where things aren't so clear? Is it illegal to park across a driveway, for example? And what sort of options do you have if someone decides to park across your driveway?
Parking and UK Law
So long as you comply with local parking restrictions, you're pretty much free to park on any street you like.
We've already mentioned some of the restrictions above – double red lines along the kerb, and so on.
Where is it illegal to park?
Here are some other areas where it's generally against the law to park:
Directly outside a school.
On the zig-zag lines leading to a pedestrian crossing – and, of course, across the pedestrian crossing.
On a bend.
In designated parking bays (unless you have a permit.)
In bus stops or taxi ranks.
Anywhere that would prevent access for Emergency Services.
Beyond this, just look out for any signs on the street you want to park on, and be aware of any markings on the road – whether they're yellow lines or red lines. If there's nothing in place, then you've a legal right to park.
In areas near schools or train stations, this can result in no end of strife. Local residents are often annoyed when commuters park outside their house, in the place where they usually park. It's immensely annoying to return home from a long day at work to find some stranger's car has stolen your preferred spot. But the bad news is that, so long as that car's obeying the local regulations, there's not a lot you can do!
Is It Illegal to Park Across a Driveway?
According to Rule 243 of the Highway Code, you must not stop or park "in front of an entrance to a property". Also, look out for the dropped kerb. This is an area where the kerb sinks to the road level. Once more, Rule 243 of the Highway Code states that you may not stop or park "where the kerb has been lowered to help wheelchair users and powered mobility vehicles."
You'll often find dropped kerbs in front of driveways, to make it easier for cars to pull out of properties and join the road. So yes, according to the Highway Code, it's an offence to park across driveways, and it's illegal to park over dropped kerbs – even a little bit.
The penalties for parking across driveways or along dropped kerbs will depend on the local authority. Different councils tend to set their own local laws and regulations when it comes to parking offences. Most likely you'll get a penalty charge notice (PCN), but how much you have to pay will depend on the area, and the severity of the offence.
You can appeal a PCN, but the longer you go without paying, the more you'll have to pay. You may even get a court summons if you let too much time pass before dealing with a PCN. But the good news is that you're very unlikely to get points on your licence for parking offences, so a PCN will not affect the price of your car insurance.
What If Someone Parks Across My Driveway?
The problem with these Highway Code rules is that they refer to obstructions to the road, and not to obstructions to private land. If someone parks across your driveway, call the council first, and tell them about the situation. The council will generally only act on these complaints if they're made by the owner of the property in question. You could also consider calling the police on their non-emergency number, 101.
The bad news is that there are some circumstances in which the police are powerless to act. For example, if the car parked across your driveway is fully taxed and insured, then it can't be considered an abandoned vehicle, so it can't be towed. Also, if it's not causing an obstruction – that is, if you can still get in and out of your driveway – then again, the police can't help you. So long as they're obeying all local parking restrictions, then technically they're not breaking the law.
If the car's been parked across your drive for a month or more, then the council might consider the vehicle to be abandoned. You can then request for it to be removed, and you can make your request online.
If the car actually parks on your driveway, it's a different matter entirely. That's trespassing on private property, which is a civil offence. This means the police may get involved, and may help you move the vehicle on.
So the bad news is that there's not a lot you can do if a car parks across your driveway. You have the same rights as all road users, which unfortunately means you have no legal right to park in front of your property.
---