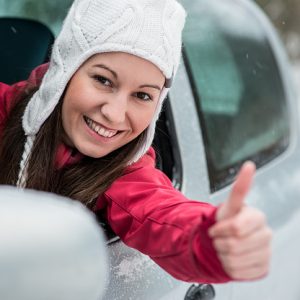 Having a well-maintained car is a priority for any driver all year round. Part of responsible car ownership is making sure that your car is in good repair and safe to drive. However, when winter comes, it's especially important to double check that your car is ready for the roads when conditions can be difficult and dangerous. Breakdowns can increase during the winter months so it's worth giving your car a thorough check over before any long journey or if the weather is especially bad. Some garages offer professional winter car checks, but it's straightforward to just get on with it yourself.
Tyres
One of the first and most important things in winter car checks are your tyres. Depending on the conditions where you live, it may be worth investing in winter tyres. These give improved grip in temperatures below -7 degrees Celsius and are all round more suited to winter travelling. If deep snow is very likely to fall, then you may also want to invest in snow chains or snow socks. But regardless of the type of tyre, they should all be in good condition with no splits or bulges and with adequate tread and tyre pressure.
Battery
If your car hasn't been used for a while, or it's particularly old, then it's worth getting the battery checked. It may need charging before you can use it.
Lights
All of your exterior lights should be fully-functioning and ideally you should travel with spare bulbs. Having a light fail is dangerous, not to mention often illegal and getting an endorsement and points on your licence can affect your ability to find affordable car insurance, particularly if you're a young driver looking for car insurance.
Anti-freeze
Your anti-freeze levels should be between the minimum and maximum levels and having a good quality anti-freeze is important. It's relatively cheap to buy, but engine damage from being frozen can be very expensive to put right.
Oil Levels and Screenwash
You should top up your screenwash as part of your winter car checks. It's sensible to get a good quality screenwash because if you don't, and the temperatures are very cold, then the washer pump could freeze which could lead to the fuse blowing. This can then affect your wipers because they are often on the same fuse.
Wiper blades themselves should be thoroughly checked over as well before you set off. Check especially for any damage and replace them if it's necessary.
Car Mats
And lastly, it might perhaps be a good idea to invest in a set of car mats. Not only will these protect your car's interior from muddy shoes, but they can also be slipped under the wheels to get you moving if you do become really wedged in the snow.