Whether you've just started learning to drive or you've been learning for a while, it's natural to question how many lessons it'll take, on average, to pass your driving test.
You've probably already asked friends and family so you can get an idea of how much it's going to cost and how long it might take.
There's a few ways you can try to figure out how long it might take you and how many lessons that might be but you're most likely to get a feel for it once you're quite a way through. The most important thing is that you don't feel under pressure to push through your lessons faster than you're comfortable with.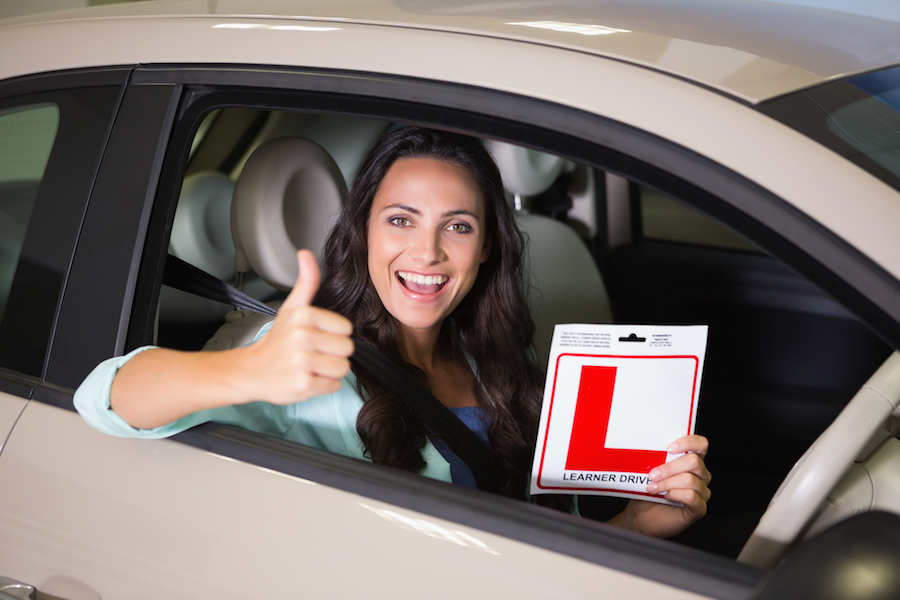 How many lessons does it take on average to pass your test?
While there's no minimum number of lessons required to take your test, it can be useful to have an idea of how many you might need so you can budget for your lessons and plan for the future.
Commonly quoted averages from DVSA and others are between 40 to 50 hours of lessons with a qualified instructor as well as 20 extra hours of practice with a family member or friend.
But this is just a guide.
Some people will be ready before this stage and others will require more time. This can depend on a number of factors, including:
Do you have previous experience?
If you've had lessons before or driven vehicles on private land you might begin with a solid understanding of the basics.
Do you have a friend or family member to practice with?
If you have the opportunity to practice outside of your lessons, you'll have the chance to practice and gain confidence between lessons. Just remember that you'll need provisional insurance to do this.
Have you passed your theory test and are you learning about driving practices?
If you've already passed your theory test and you've been keen to read up on roundabouts, junctions, manoeuvres and pedestrian crossings then you'll be in good stead to feel confident approaching different driving situations.
How do I know when I'm ready for my driving test?
You should be able to feel when you're growing in confidence as you progress through your lessons. You will have ups and downs throughout the time you're learning to drive but as these start to stabilise and you feel more comfortable behind the wheel, your thoughts will start to turn to your test.
Once you've had the opportunity to work on all your manoeuvres and can complete them comfortably as well as managing challenging situations on the road with little input from your instructor, you'll know you're getting closer to your test.
Your driving instructor should let you know when you're ready to book your test. If you're not so sure, or feeling nervous before the test, try asking your driving instructor for a mock test.
A mock test will allow you to get used to the format of a driving test and mean that you can get an idea of how ready you are.
Budgeting for driving lessons
Driving lessons cost and over time it can get expensive. Budgeting for the cost is one of the reasons why getting an idea of how many lessons you might need can be useful.
The most important thing is that you don't feel rushed. If money is tight, try saving up in advance as you can usually get better deals on buying lessons in bulk. It's worth budgeting for more lessons than you think you'll need too.
Remember that, on average, it takes most people more than one attempt at a driving test. So you'll likely need a few lessons between tests if you don't pass first time. You don't want any more pressure on the day that you'll already feel, so make sure you're prepared to have a few more lessons and another test in case you need to.
The competition closes on Monday, 13 November 2017 at 10h00 so be sure to enter soon!