Whether you're learning to drive for the first time or you've had a few attempts before, finding the right driving instructor for you can be a daunting task.
You might have had lots of offers from friends and family which can be tempting especially if you're a nervous driver. Driving tests, however, have changed significantly in recent years and will continue to add new elements to make sure that new drivers are as safe as possible on the roads. So you're best off having a driving instructor who is clued up on the current test procedures to coach you through.
Choosing a Driving Instructor
There's no hard and fast rules for choosing the right instructor but you'll soon know if you're with the wrong one. If you're not sure where to start, try our top tips for choosing the right driving instructor for you.
Best Driving Instructors and Schools in London
Many of us choose instructors that are recommended by a friend. Online reviews can offer a similar opportunity to find a driving instructor that has had other happy learners. Which is why we've rounded up some of the highest reviewed driving schools from around London and we've asked some of them for some of their top tips for passing first time.
Lanes School of Driving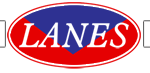 Lanes Driving School have been teaching people to drive since 1914. They have grown from a small business into one of the largest independent driving schools in the country, now serving across Kent, Surrey and London and have great reviews, especially on their Facebook page.
We asked their top tips for passing your test first time:
Always find the right instructor that you are comfortable with as you will be spending a lot of time with him/her. Never be afraid to change instructor if the trust isn't there.
Practice, practice and practice as often as you can and make sure you are prepared for test before you book it.
You and your instructor should agree do a mock test and then book your test only when you both agree that you're ready.
Find out more about Lanes School of Driving
DSL Driving School
DSL (Driving Skills for Life) Driving School is based in London and covers areas all across the city as well as Watford and Hertfordshire. They also offer a range of languages too including Bangali, French and Portuguese.
We got in touch with them and they said their top tips for passing a driving test first time were:
Stay alert
Every 10 mins imagine that you just got into the car and started driving, this trick can help your mind stay focused on the task at hand and not on what you're going to eat for dinner!
Relax your shoulders
If you suddenly feel stressed and/or anxious, use this trick to let go of tension.
Don't dwell on your mistakes
Most mistakes on your driving test usually result in minor faults which, if few and far between, won't cause you to fail. Don't dwell on these mistakes. Forget about it and move on. Keep your concentration on the rest of the test and not what has happened.
Find out more about DSL Driving School
Target Tuition
Based in Winchmore Hill, Target Tuition offer lessons in Enfield, Barnet and North London. With over 14 years' experience and some good customer reviews, they've built up a strong reputation.
We asked them their best tips for passing first time and they told us:
Practice
It goes without saying if you practice you will get better. Take the advice of your instructor before booking your driving test and gain as much experience as possible.
Knowledge
'It's Power' is an old cliche, but knowing your subject can go a long way to success. Don't just read the Highway Code but understand the thinking behind the content.
Focus
You have the practice and knowledge so now go and perform. Try not to focus on what could go wrong, but drive safely and independently. The examiner wants to see a safe drive and a driver that follows the rules of the Highway Code and shows some courtesy to other road users.
Find out more about Target Tuition
Fineline Driving Academy
Based in Hayes, Fineline Driving Academy covers a range of areas including Uxbridge, Hounslow and Ruislip.
Fineline Driving Academy are particularly proud of their reputation in Middlesex – with previous figures showing 73% of their students pass first time, with 82% passing on their second attempt.
We asked Fineline Driving Academy for their top tips for passing first time, they said:
We find that mock tests that are identical to the actual test are the best way for our learners to breeze through as they know what to expect
Test route knowledge is vital, taking our learners repeatedly over known areas where people fail (an awkward roundabout or a complex junction for example) means that they won't get caught out on the day
Give the learner a good 30 minutes to wind down before the test and not make them go straight into the exam after a lesson, we usually don't take the learner into the waiting room any more than 5 minutes before the test start time as the dark and dreary rooms are usually where the nerves begin to multiply
Find out more about Fineline Driving Academy
South London Driving School

Brian is the founder and lead instructor of South London Driving School and has over 10 years' experience in which time he has taught over 1,000 learners to pass their driving test.
We asked South London Driving School what their top tips for passing your test first time were, they told us:
Learn everything you're supposed to learn (all the syllabus) for driving safe in the United Kingdom
Do a few mock tests before you go to the test
Do the test in the area you are familiar with
Find out more about South London Driving School
Whether you live in London or not, finding the right driving instructor for you isn't always easy. If you don't have anyone who can recommend a good instructor, why not try reviews and testimonials as a good measure of whether they've had lots of happy customers!
Instructors are a great help in teaching you to drive and how to pass your test but it can also be useful to spend some time learning and practicing with a friend or family member at the same time but remember that you need to have insurance in place to do this. If you do this make sure that the friend or relative knows their responsibilities when supervising a learner driver. Why not get a quote for learner driver insurance today!