Travelling with children can be a stressful experience at the best of times.  Chatty children can be a distraction, especially on long journeys, so make sure you prepare a checklist in advance of everything you need to keep them happy and help the trip go smoothly.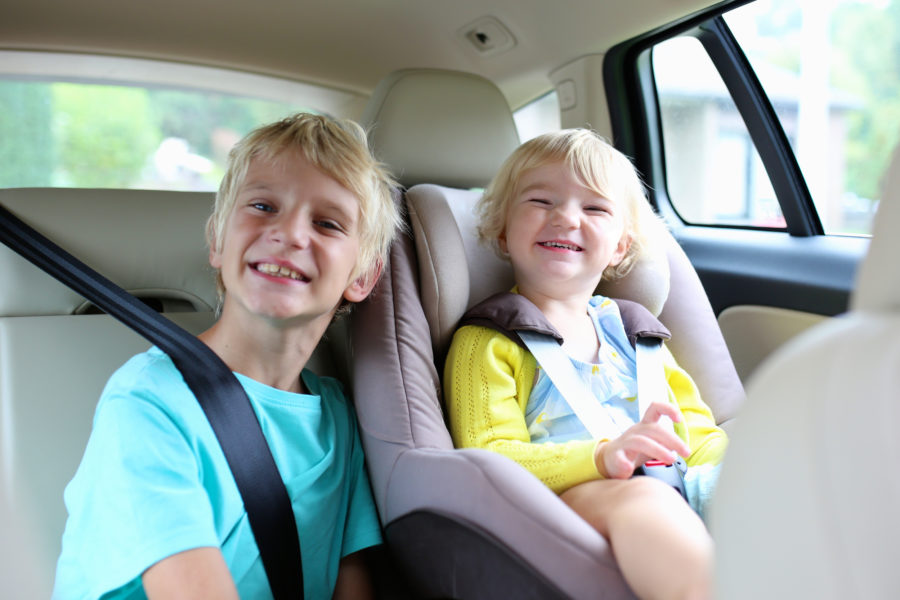 Food and drink
Bringing food and drink along is essential for a long journey with the kids.
Water – this is the ideal drink for bringing in your car, as it won't make too much of a mess if it is spilled.
Sandwiches – these will fill your children up, and if you choose your fillings carefully, are not too messy.
Raisins – come in convenient pre-prepared packages and are less messy than fruit if dropped.
Crisps – make a good snack as they can take a while to eat, keeping the children busy for longer.
Safety
Safety is always important where your children are concerned, especially when travelling by car.
Car seat – if your child is aged under 12 and less than 135cm tall, they will need to use an appropriate car seat. This is not only for their comfort and safety, it is the law. Find out more about Booster Seat Law.
Plan regular rest stops – it is important that babies do not stay in their infant carriers for too long, as sitting in one for too long can affect their breathing. Older children will also welcome the chance to get out and stretch their legs at regular intervals.
Entertainment
Children don't find long car journeys fun, so make sure you bring some entertainment along.
Toys – bringing a favourite toy will help pass a bit of time, but think carefully about what you let your child bring. Something with small parts that can be lost easily is not a great choice, neither are noisy toys that could be a distraction to you, nor is something big and heavy (remember, any loose objects can become projectiles in the event of a collision).  If you are travelling with a baby or young child, choose toys that can be attached to their car seat so they don't drop them.
Videos – whether you have an in-car entertainment system, or just have a phone or tablet you can let your children watch a film or TV show on, time will pass much more quickly if they have something to watch, especially if it is something new.
Games – there are plenty of games you can play in the car, so many that we have compiled a separate list. If you want to be left alone so you can concentrate on your driving, write a list of things for the kids to spot in a game of road trip bingo in advance.
Emergency essentials
We all hope that our car won't break down or be involved in a collision, but unfortunately, these things happen.
Blankets – it can quickly get cold once your engine stops running, especially if you have had to stop in a location where it is unsafe to stay in your car while you wait for recovery services to arrive.
Power bank – if you are letting your kids use your phone for entertainment, it is important to make sure you have a way of calling for help should your car break down. A power bank will allow you to charge your phone, and make any calls that you need to.
We know journeys can be challenging as a family but with these essentials your car journey could be a breeze. Planning ahead and accounting for each of these ideas beforehand can help you relax ready for your journey ahead.
As well as making sure you have everything covered for the kids, why not make sure you've got your insurance cover sorted with our new driver car insurance too.