The sun is out and festival season has finally arrived. We may specialise in offering comprehensive car insurance to young drivers, but we also want to ensure you get to experience all the music fuelled adventures within your reach on the road. That's why we have created an interactive map of the best festivals in the UK.
Whether you already have your tickets or are keen to discover new festivals this year, get exploring and planning your next festival road trip using the map below.
You can also scroll down for our festival lowdown, which includes some top festival memories from some of our favourite bloggers and a chance to win a £200 Ticketmaster e-Gift Card this Summer!
[mapsvg id="2626″]
---
V Festival 2017: Feel Forever Young with Jay Z & P!NK
Fans of this festival return no matter the headliners, but who can resist the chance to watch Jay Z and P!NK live? You can feel forever young or go old-school and get the party started as you witness P!NK rolling over your head in an inflatable ball – if you're lucky.
Known for: It's all round awesomeness as the place to be to celeb watch, let loose and casually switch from stage to stage to enjoy a line-up you know well and can sing along too.
Perfect for: V Festival is a great starter experience if you have never been to a festival before, like a younger sister to its older and more experimental festival siblings.
A festival that leads to unforgettable memories like this one from guest blogger Charley Ellis: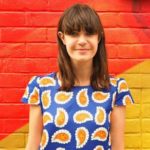 "At V Festival 2015 Tom Jones was playing a set and it was so busy. The audience was full of people of all ages. It was lovely to see everyone singing along to 'What's New Pussycat'. That's a true sign of a legend when over the half the crowd were born after these songs were first in the charts but they all know the words."
Charley Ellis, http://captaincharley.net
---
Reading Festival 2017: Lose Yourself with Eminem, Kasabian & Muse
Reading Festival is like V Festivals crazy Uncle, still mainstream but wild around the edges and broader in its appeal with a greater genre mix.
Known for: Here you can lose yourself and shape your own experience, enjoying anything from established and rising indie acts and metal bands to next gen dance, hip hop and alt pop bands.
Perfect for: Festival newbies and pop / indie / rock fans who want a bit of everything. Just be careful in the mosh pits: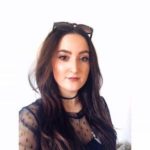 "My best festival memory was when I went to Reading festival in 2013. I went with a small group of mates and while watching the band System of a down I got caught up in a mosh pit, thrown around like a rag doll and lost one of my wellies! Luckily my friend saved me and we laughed it off, we definitely made sure to avoid mosh pits in the future!"
Georgia Knight, georgiarknight.com
Rather than getting stuck in traffic, it's worth heading out a day early and making a road trip out of it. On route to this festival you could stop over at Thorpe Park or head off Beale Park to checkout some wildlife and get back to nature.
---
Glastonbury 2017: Divide & Conquer with Ed Sheeran, Radiohead and Foo Fighters
www.glastonburyfestivals.co.uk
A festival that needs no introductions, but did you know that Michael Eavis hosted the first festival, then called Pilton Festival, after seeing an open-air Led Zeppelin concert at the 1970 Bath Festival of Blues and Progressive Music? A five-day festival of contemporary performing arts that takes place near Pilton, Somerset, Glastonbury is truly the festival that started it all.
Known for: A huge range of performances, genres, immersive experiences and epic line-ups with legendary artists old and new. If you are serious about your music and love music festivals and you haven't done Glasto yet, then sort it out!
Perfect for: Music lover's young or old, there is something for everyone. A place of wonderment and discovery as our blogger Kelly Allen discovered at her first Glasto experience back in 2004:

"For me, the festival I'll never forget was my first time at Glastonbury. In 2004 I headed to my first ever festival. It changed my life. I made new friends, shared food and drink with strangers, listened to music I'd never thought I'd see live and just felt this huge sense of community and freedom. It was magical."
Kelly Allen, kellyallenwriter.com
You will need to book the whole week off to get the best out of this one, so we suggest starting up your car mid-way through the week to avoid any flat battery #facepalm moments when you leave.
---
British Summertime Festival 2017: Enjoy the summer before September ends with Green Day, Justin Bieber & Phil Collins
Every single day is its own entity at this festival that runs over a week in Hyde Park. Every year they smash it out the park, Hyde Park to be precise, with an epic line up.
Known for: Being an every mans, or should we say women's, festival. This year they have Green Day, Justin Bieber and Phil Collins with more to be announced. If one of those aren't your bag, there are plenty of activities to keep you busy.
Perfect for: Anyone who loves the music festival vibe but doesn't fancy camping out. Get the festival experience without the greasy hair and portaloo mayhem.
To avoid queues and congestion charging, it would be worth getting the train to this one in central London and if your budget allows, stay overnight so you can fully enjoy the experience.
---
Discover new festivals and do something different
There is so much expectation that comes with leading festivals like Glastonbury, Reading and V Festival. Sometimes it's nice to discover something new and do something different. To inspire you to do just that, we asked some of our favourite bloggers to share memories of their time at any lesser known UK festivals: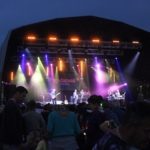 "One of my favourite festival memories is from last year at Wychwood Festival. Wychwood is the ultimate in family friendly festivals, set on Cheltenham race course, the first weekend in June. There's great music for the adults to enjoy and lots for the kids to see and do. However, one night while we were listening to the acts on the main stage, our kids discovered the Bubble Inc store had a foam machine! It was so wonderful to see their absolute joy as they discovered the fun of jumping around whilst being blasted with foam!"
Megan Morgan, trulymadlykids.co.uk
---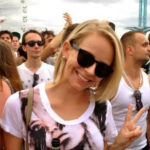 "Picture this. You're following a path mapped out by flames on the grass and trying not to touch the fiery orange light with your feet as you laugh at the others doing the same. It's almost like Pac Man the video game series but without the object to catch unless you count your friend or a random stranger. Have you guessed what it is? It's a fire maze! We stumbled across it on our way to the music stage hidden away in the trees full of neon lights and butterflies. Let's just say I'm going back to Nozstock Festival this year."
Jodie Bickhoff, Hofftoexplore
---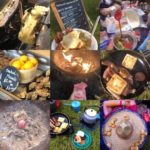 "My first encounter with a festival was in 2005 at Belladrum Tartan Heart Festival. I was blown away by the whole experience and loved absolutely everything about it. Music, art, food, drink, culture, camping, rain, costumes, sunshine it had it all combined with a chilled atmosphere and amazingly friendly crowd. We returned again and again, with friends, children, multiple tents, a gazebo and even a foray into Teepee glamping. Over the years I've watched The Proclaimers, James, The Waterboys, Travis and Tom Jones perform on the main stage set in Italian sunken gardens in the Scottish Highlands. Festivals don't get better than that!"
Claire Jessiman, www.foodiequine.co.uk
Of course, as wonderful as UK festivals are they are renowned for their muddy antics. So whatever festival you head to this summer, so not only do you need to have your wellies packed, we also suggest having a change of clothes and something to stop your boot getting muddy for the trip home.