Summer is the perfect time for exploring new places, and even if you lack the funds to go abroad, there is still plenty for you to see right here in the UK. With tons of fantastic road trips to take advantage of, it's time to grab a friend, buckle up, and hit the road.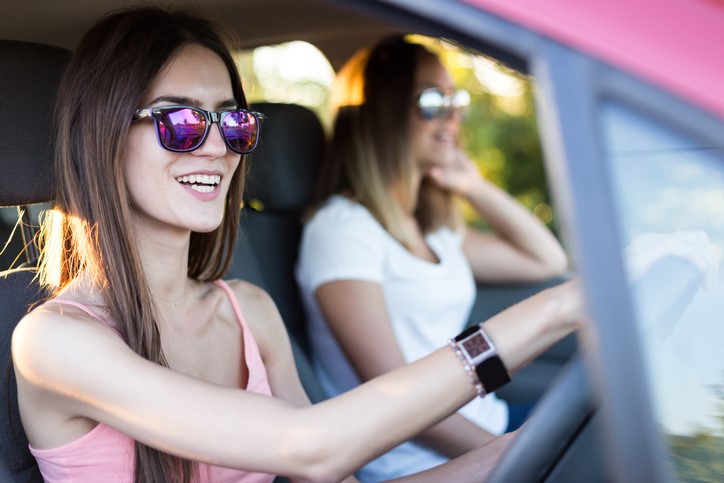 Here are just a few of the trips that will give you some everlasting memories …
1: Snake Pass, Peak District
Located in Derbyshire, the Snake Pass crosses both the Pennines and Ladybower Reservoir. A route defined by snug corners and eternally twisting tarmac, this tangled trail offers both a hair-raising ride and breathtaking views across the National Trust-owned High Peak Estate. We recommend finding a beautiful barbeque spot along the way, setting up camp, and spending a little time reminiscing before you all head off in different directions for uni, jobs, or travelling.
2: Scotland's North Coast 500
A circular route covering 805 stunning kilometres, this trip will take you from the coasts of Inverness and the Black Isle to the seaboard crags of Caithness, Sutherland, and Wester Ross, with the way adorned by ancient ruins, fairy tale castles, and isolated shingle beaches. Awe-inspiring in its beauty, it's certainly not one to miss, and is the perfect place to escape to for a bit of rest and relaxation once your exams are out of the way.
3: Cheddar Gorge, Somerset
Sited in the very heart of the West Country, Cheddar Gorge is famed for its awe-inspiring vistas and picturesque scenery. Nobody who passes through it can resist the urge to step out of their cars and admire it for a while. With nothing but the odd farm vehicle to disturb your experience, you'll find it exceptionally peaceful, and a great place to take one last trip together before you all go your separate ways.
4: Black Mountain Pass, Brecon Beacons
Alternatively known as the A4069, Black Mountain Pass traverses the famed Brecon Beacons, connecting Gwaun-Cae-Gurwen with Landovery. A wonderland of truly transcendental views, it's well worth the petrol it will take to get you there, and offers some superb picnic spots for settling down, talking the day away, and eating until you can barely move with your best friends by your side.
5: Yorkshire
Yorkshire is a place that offers some fantastic driving opportunities. With its tarmac pathways stretching across moor and dale alike, it is a land that has something indisputably and eternally wild about it. Linked by a mix of A- and B-roads, it's filled with beautiful villages and rolling hills and valleys, with its summertime fields creating the most picturesque patchwork you will ever see. Why not grab the gang and explore it together?
6: Atlantic Highway, Southwest England
One of the most storied routes in the UK, the country's Atlantic Highway possesses the tempestuous beauty that is the hallmark of Southwest England. Spanning 275 kilometres, it offers exceptional views across a landscape of barley fields, bays, and beaches, with its roads reaching all the way along the Cornish and Devon coasts. A favourite among surfers, it also happens to be a great place to stop off for some seafood.
7: Coastal Route, Northern Ireland
Perfect for story lovers and stargazers, Northern Ireland's coastal route also deserves a place on this list. Possessing a hypnotic quality that will lift your very soul, it is filled with windblown walkways, hidden caves, and crumbling cliffs. Don't forget to hit the brakes and unbuckle your belts when you reach the Giant's Causeway, so that you can stare in awe as so many have before you.
Why not take out our young driver insurance today to get road trip ready?