When Can I Drive After a C-Section?
Following a c-section, it might be a while until you feel ready to do anything. You may be in hospital for around four days following the procedure, and your doctor will advise you to take it easy for the next few weeks.
But when can you drive after a c-section?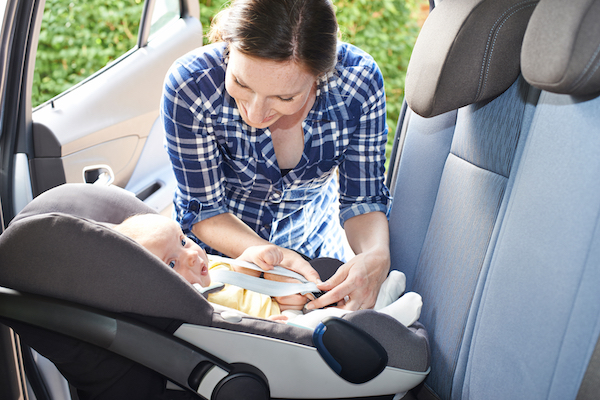 Why Do You Need To Wait To Drive After a C-Section?
There are two main reasons that you're often advised not to drive after a c-section; side-effects from strong painkillers and the effects of major surgery on your body.
Following your c-section, your doctor may put you on a number of painkillers. Strong painkillers can come with certain side-effects, such as drowsiness, that may affect your reaction speeds in the car.
A c-section is a major surgery. It will take a while for your body to heal. And while your body's healing, your range of motion might be limited. You might find it difficult to move your legs to use the pedals, and to turn your head to check for blind spots. You might also struggle to put a seatbelt on, and you might find it too painful to wear a seatbelt against your abdomen.
The NHS has a page detailing all the things you might expect to happen following a c-section. The page contains some tips on recovery. It advises that you'll need someone to give you a lift home from the hospital, as "you will not be able to drive for a few weeks."
The page also advises that there are certain things you won't be able to do for up to six weeks following a c-section, as you may find them too uncomfortable. This list includes exercising, carrying heavy objects, and driving.
How To Know You're Ready to Drive After a C-Section
There's no simple answer for this, as it will vary from person to person. You'll have a good idea of when you'll be ready to drive following your c-section, as you'll eventually find that the pain subsides. This means you'll no longer have to take painkillers, and you'll no longer find it uncomfortable to move.
But if you're unsure, it's best to talk to your doctor. Tell them how you're feeling, and about any side effects you might be experiencing either from your procedure or your medication. They'll then be able to advise you on when you might be able to drive again.
So as a general rule of thumb, you should avoid driving for at least six weeks following your procedure. But if you feel ready sooner – or if you find you still don't quite feel ready after six weeks – talk to your doctor for more advice.
Does Insurance Cover You For Driving After a C-Section?
It is highly unlikely that an insurer will specify that they won't cover new mothers who have just had a c-section, as long as you feel well enough to be in full control of a car and have been given the all-clear to drive by your doctor. For more information, contact your insurer.
Insurance designed for women and families
It used to be easy to find cheap car insurance for women. But since a recent EU ruling, insurance companies are no longer able to differentiate premiums based on gender. However, we still believe in offering great value car insurance to you and your family – so our comprehensive cover offers up to £200 if your handbag is stolen* and up to £100 to replace your child car seat if it was in the car at the time of an accident.
Find out more about Go Girl and how we can help you.
*bag must be kept out of sight and your car must be secured