So your son or daughter wants to learn to drive. They'll need some insurance to cover them while they learn. It's the law!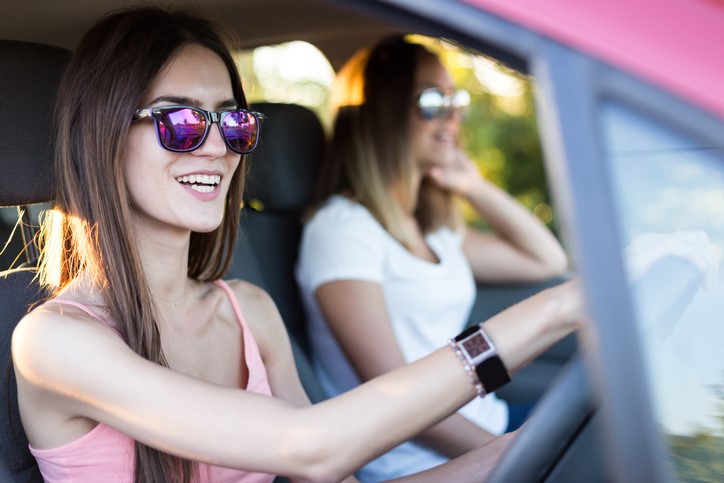 Learner drivers are considered high-risk drivers, so learners can expect to pay more for their insurance than more experienced drivers. One option is to add your son or daughter to your car insurance, as this may prove more cost-effective.
What this will involve may differ depending on your insurance provider. But in this blog, we'll cover the basics of what you need to know if you're thinking about adding a child to your policy.
Adding a Child to Car Insurance – The Essentials
Before you add your child as a named driver to your car insurance, first check which car insurance group you're in.
Insurance groups and young drivers
If your car's in one of the lower groups, then it may not cost much to add your child to your policy. But if you're in one of the higher groups, the combination of a high-risk driver with a high-risk car might result in a significantly higher premium. In fact, some insurers simply refuse to add high-risk drivers to cars placed in high insurance groups, as they consider the risks too great.
Remain the main driver to avoid 'fronting'
The next important thing to consider is that if you add your child to your car insurance, you must remain the main driver of your car.
Sometimes, parents add their children to their insurance policies and, intentionally or not, end up committing insurance fraud. The parent claims the car's still theirs, but the children drive it more than they do.
In the insurance world this is known as fronting. It's considered fraud, and if you're caught, your policy might be void. Any claims you make could be refused, and you may struggle to find cover in the future.
Don't take the risk. You need to be the main driver, the person who uses the car most. Any child you add must be a named driver – someone added to the policy who isn't the main driver, but who uses the car occasionally.
For more information on what is and isn't covered for named drivers on your insurance, please check your policy wording.
Compare adding a child to your policy with a new policy
Adding a child to your policy may cost less overall than investing in a new policy. But even if we forget about the risks of fronting, this approach is not without its downsides.
Amendment fees
Adding a child to your policy will almost always make your premiums more expensive. Some insurers also charge an amendment fee if you want to add a driver to an existing policy. And if your child's involved in an accident while driving your car, you may lose your no claims bonus.
Updating your policy once they pass
If they are a named driver on your policy, or they have their own policy you can expect to be required to pay an additional sum if your son or daughter pass their driving test part of the way through the policy. If you fail to tell the insurer that they have passed, any claims you make could be declined and you could find it difficult to find insurance in the future.
Consider a new learner driver policy
It will inevitably cost a lot more to insure a learner driver than it will to insure a more experienced driver. Take the time to weigh up the pros and cons of adding your child to your policy. You might find that it could prove more cost-effective to simply invest in some good learner driver insurance.
Learner driver insurance from Go Girl gives you the cover you need at a price you can afford. We let you build up your No Claims Discount from day one, so even before you get your licence you can start working your way to cheaper car insurance in the future. This is not possible if you're a named driver on another policy.
We offer insurance cover for learner drivers as young as 17. Head here to get a quote and instant cover online in minutes.