Do you need car insurance as a learner driver? Yes, you do.
When you're unfamiliar with how cars and roads work, accidents can happen. Learner drivers are more likely to be involved in accidents, so it should come as no surprise that it's illegal to learn to drive without insurance.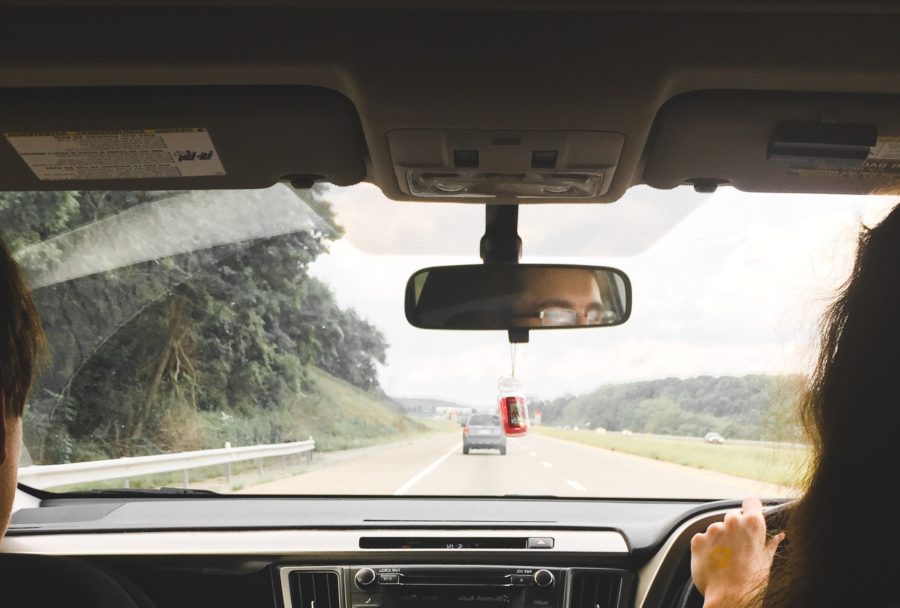 Why You Need Learner Driver Insurance
If you get your driving lessons with a professional driving school, insurance is almost always included along with all tax and fuel expenses.
The DVSA advises that you get around 47 hours of professional tuition before you take your test. However, driving lessons alone may not be enough to prepare you. This is why the DVSA also recommends that learners get around 20 additional hours of private practice, so you can get experience of driving outside of the confines of a lesson.
When driving privately as a learner, you'll need to sort out your own car insurance. It's illegal for any driver to drive uninsured, even if you've just a provisional licence. Learning to drive can be expensive, and you don't want to add to the cost with a hefty fine. But more than that, you don't want to get points on a licence you haven't even got yet.
What Does Learner Driver Insurance Cover?
There are two main options available to learner drivers; taking out your own policy or being added as a named driver to someone else's.
If you have your own car and you're looking to get your own policy you have three cover options; comprehensive third party, fire and theft or third party only.
Comprehensive cover will usually offer you the most. It varies depending on the policy, but it could include the following:
Cover for accidental damage, fire and theft of your and the other person's vehicle
Flexibility to practice your driving skills whenever you want providing you're complying with the terms of your driving licence.
Protection in the event of an accident
The opportunity to start building your no claims bonus
Third party, fire and theft insurance cover offers you less. Again, policies differ but will commonly include:
Covers accidental damage to the other parties vehicle
Covers injuries you may cause to others and your passengers (but not you)
Cover for damage caused by fire or theft
Third party only:
Covers accidental damage to the other parties vehicle
Covers injuries you may cause to others and your passengers (but not you)
Some learner driver policies also allow you to add a "named driver" to supervise your practice sessions. This can be useful in case you need someone to help you get out of a tricky spot, or to drive you home if you're finding it hard to concentrate. Certain rules and regulations apply, so read our guide to supervised learning here.
The other option is to be added to someone else's policy. The cover will depend on the type of policy they hold, so make sure the cover is adequate. You'll need to:
Get their permission to use their car to learn in
Find out if they have comprehensive or third-party fire and theft or third party only cover
Be familiar with what the policy covers and how it might affect you for instance what excesses you would need to pay if you were involved in an accident.
Is Getting Your Own Policy Better Than Becoming a Named Driver on an Existing Policy?
If you're learning to drive in a car that belongs to friends or family, you can always get yourself added to their policy. However, this approach isn't ideal, for three reasons:
Your friend's or family member's insurance premium is likely to rise if you're added as a named-driver, as you may be considered a higher risk by the insurer.
If you get a good learner driver insurance policy, you can start building up your No Claims Discount as soon as you start to drive. This may not be possible if you're just a named driver on another policy.
If the car is yours and you are the main driver, you must be the main driver on your insurance policy. If you misleadingly claim that a more experienced driver is the main driver to bring down costs, this is known as 'fronting' and is fraud.
So for total protection, and to enjoy all the benefits that come from being a safe driver, you need learner driver insurance.
Other Considerations When Learning to Drive
Many rules and regulations exist to make learning to drive as safe as possible for everyone – for you, your passengers, for other road users, and for pedestrians.
Where to put L-plates
We've already covered the rules for supervised learning. But what many learners don't realise is that just as many rules exist for the L-plate. Multiple types of L-plate exist, and you can't just stick them anywhere. Read our guide to the L-plate here.
What you can and can't do on the roads
Does all of this sound confusing? Don't worry – things aren't as complex as they may seem. Read our complete guide to learner driver rules here. It will tell you all you need to know, including the things you can do as a learner, the things you can't do, and some handy tips on making the most of your lessons.
Finally, read about our flexible learner driver insurance policies here. If you have any questions, or if you'd like a quote, don't hesitate to get in touch. We'll help you to get on the road to becoming a safe, confident and covered driver!
And don't forget to let us know when you've passed your driving test! That way we can ensure you get the cover you need as a new driver as soon as possible.