Some people like to decorate their cars. And why not? It's your car!
But while some car decorations are perfectly fine, others are potentially hazardous, and even illegal.
If you're thinking of jazzing up your car or modifying it, it's worth knowing where you stand: What's legal, and what isn't?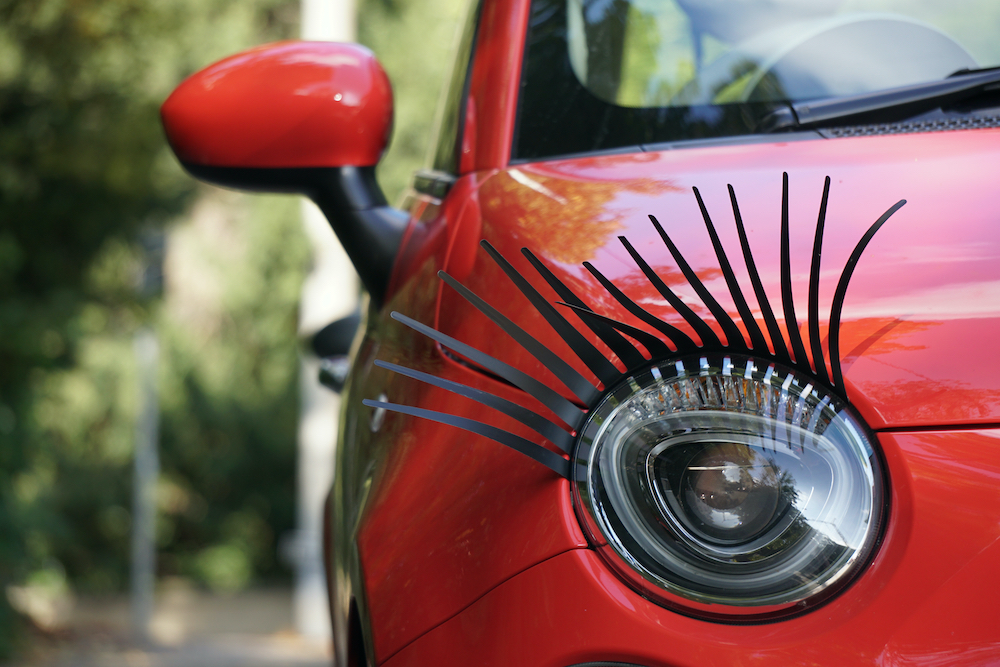 Are Car Stickers Legal in the UK?
The law goes into detail about the surface area of windscreens, the amount of area you're allowed to cover, and other practical considerations. In short, the law states that car decorations are fine so long as they don't obscure your view of the road.
But as a general rule of thumb, just remember that, within reason, you can decorate your car in any way you like, just so long as you keep your view of the road ahead and behind you clear and unobstructed at all times.
There are other laws at play when it comes to stickers on your car. If you put a sticker on your car featuring a profanity or an indecent image, then the police might want to talk to you. They might talk about "disturbing the peace", or "disturbing other drivers", and they might even start talking about public decency laws.
Also, you should avoid putting reflective stickers on your car, as these could be very dangerous by distracting or dazzling other drivers.
Want to know the specific law that dictates what you can and cannot do to your car? It's Regulation 30 of the Road Vehicles (Construction and Use) Regulations 1986 (SI 1986 No. 1078).
Are Car Eyelashes Legal in the UK?
Car eyelashes – or "carlashes" – as long as they don't obscure your view of the road or cover your headlights to make it hard for you to see or for others to see you in the dark, there's nothing in the law that says you cannot attach eyelashes to your car in the UK.
So if you fit them correctly, then car eyelashes shouldn't cause any such issues.
Not long ago, a journalist outright asked a police officer if car eyelashes were illegal. Their reply? "They aren't illegal, provided they wouldn't cause injury if someone were to fall onto them. They seem to be made of thin plastic or rubber, though, so they would probably be OK."
So there you go. Confirmation that car eyelashes are legal in the UK.
Car Modifications and Car Insurance
Stickers, decals and car eyelashes are temporary, and they're very unlikely to affect the way you drive. As such, they're very unlikely to have an impact on your car insurance, however, you should still tell your insurer about them.
Nonetheless, it's worth familiarising yourself with the sort of modifications that can affect your car insurance. Head here to read our complete guide.
Finally, if you do choose to extensively modify your car, you must be prepared to pay a different car insurance premium than the one you're currently paying. At Go Girl, we offer specialist car insurance policies for modified car drivers. We'll help you ensure you're properly covered for all of your modifications, and at a price you can afford. Head here for more information.