Is your car insured? It's illegal to drive without car insurance, so it's important to make sure you're adequately covered at all times.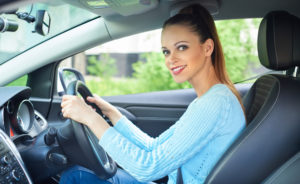 If you're caught driving uninsured, you're looking at six penalty points and a £300 fine. And if the police decide to take you to court, you could be totally disqualified from driving and receive an unlimited fine. Don't risk it!
The quickest way to check your car insurance is to enter your vehicle registration number on the Motor Insurance Database. This will immediately tell you whether or not your car's currently insured, though it won't tell you much else. Plus, it comes with a caveat – "this check… is not proof of insurance nor is it proof of no insurance but confirms only if the vehicle is currently showing on MID."
So the most reliable way to check your car insurance is to consult your policy documents. Can't find them? Your insurer might let you check them online, and they'll certainly be able to help you if you give them a call.
Checking Your Car Insurance – What to Look For
The first thing you should check is how long your insurance has left to run, as you might have to renew it soon. You should also check that all of your personal details are correct. If you've recently changed address, bought a new car or passed your driving test, you may need to update your insurance details.
There are various types of car insurance cover available. The absolute bare minimum you need to drive legally in the UK is third party cover. This means that, if you're involved in an accident, your car won't be covered, but any third-party vehicles or property will be. Comprehensive cover is more… well, comprehensive! In the event of an incident it can cover you for everything, regardless of who is at fault.
Most policies will explain what exactly you're covered for. Check your policy wording and motor insurance certificate to see what is included as standard or what you may have selected to add to your policy when you purchased it, e.g. Breakdown cover is normally something you choose to add to your policy.
Here's a short checklist of a few things that might be included in your policy. If any of these aren't in your policy, but you feel you might need them, contact your insurer to see if you can add them:
Have You Got the Car Insurance You Need?
So what if you check your car insurance and you find that you don't think you have the right cover in place?
You can either contact your insurer to see if they'll add the cover you need to your policy, or you can give your car insurance a makeover and get covered by a company that truly understands your needs.
At Go Girl we specialise in driving down the cost of comprehensive insurance policies. Get in touch to get a quote.