We've come to the end of the festival season for another year. Aside from the headliners, heatwaves and Hunter's wellies, there was one stand-out trend this year; glitter.
Whether you're already getting ready for your 2018 festivals or want to relive the spirit from this year, get the inspiration you need to revive those festival memories with our festival glitter ideas.
Find your perfect glitter look right here.
Bejeweled Glitter Beauty
The beauty of festivals is that you have a license to go over the top. The more the better. So it's not surprising that this year we saw so much more than just glitter.
Add to your glitter look by finding some matching face gems. You can go for a patterned effect to create a diamond shape or yin-yang style like you can see below. If you're not so keen on fiddly gems (you'll probably be in a tent with a tiny mirror after all!) try one large striking gem, the bolder the better, between your eye brows.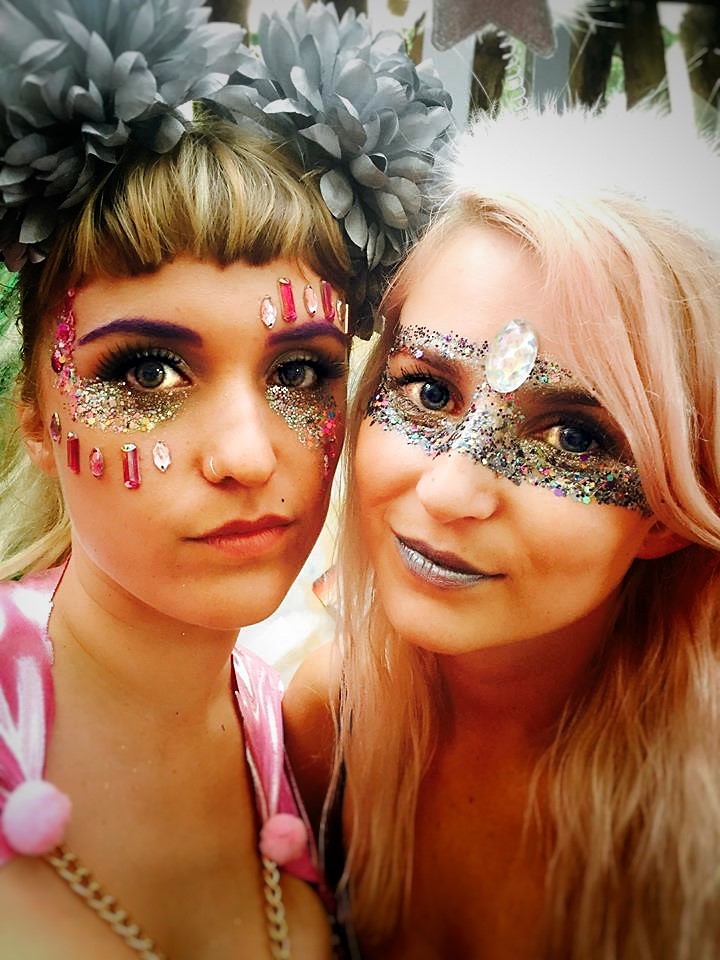 Neon Paint and Glitter
If you're out to party, neon can be a great way to keep your look glowing and bright as you dance the night away.
Starting with a base of neon or glow-in-the-dark face paint on your cheeks, add glitter to bring everything together. Find the brightest colours you can! But if you want to change up the colours of your face paint throughout the weekend and want a glitter to match them all, you'll always be safe with silver.
Add a neon lipstick or accessorise with glowing earrings to stand out from the crowd.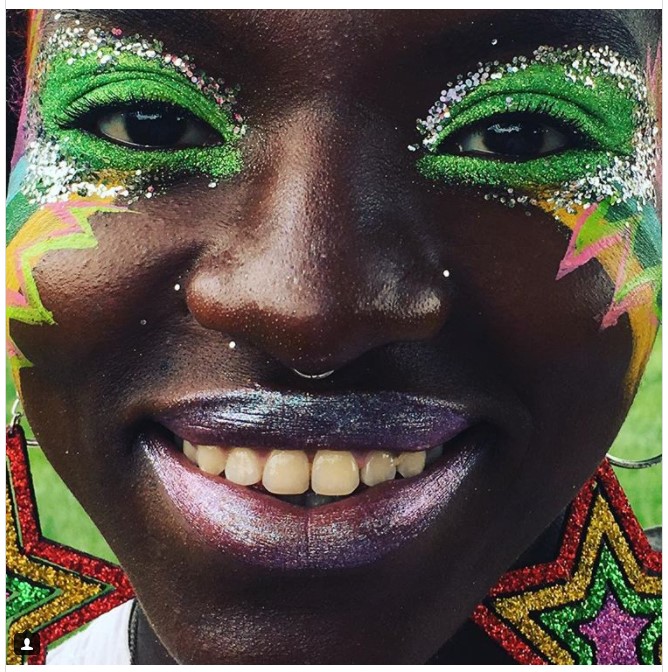 Festival Floral
Festival glitter is an essential but it's not always matched with face paint or gems. Walking around Glastonbury, Bestival or Secret Garden Party you'll have seen endless ways to create exciting new looks like these pressed flowers.
These pressed and dried flowers showcase everything that nature has to offer while making a bold and creative statement. You can purchase pressed flowers specifically for face decoration or you can even press your own.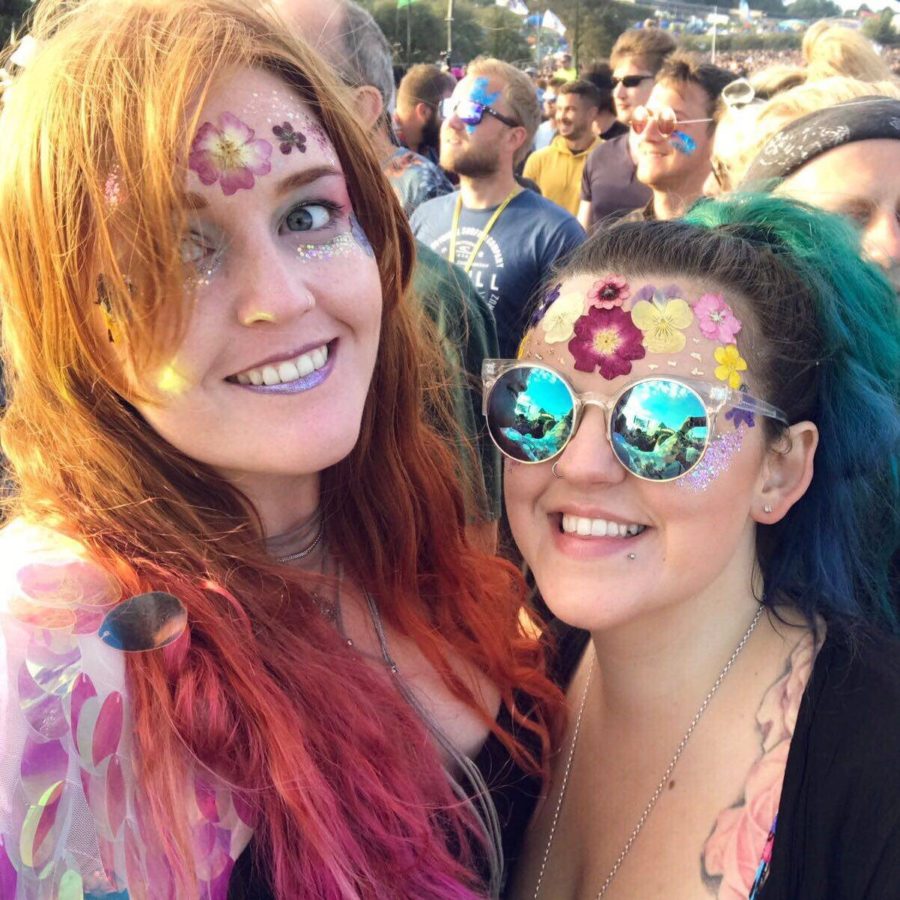 Go for the full-on forehead look or try something a little more subtle by placing flowers along your cheekbones. Of course, add some glitter to make them sparkle.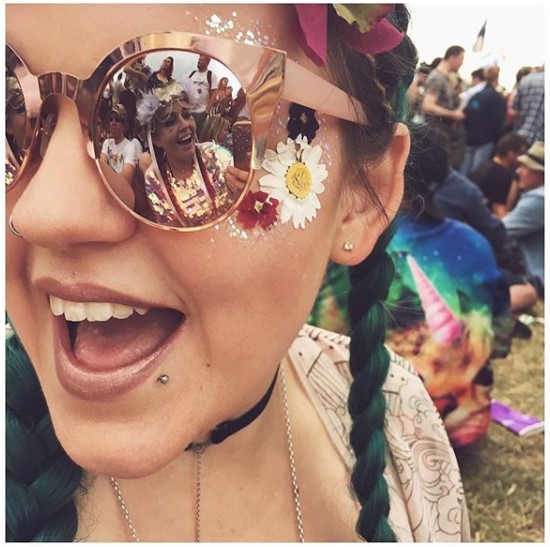 If you're loving the natural floral vibes, why not make your own festival floral headband. There were various stalls across the UK festivals this year with headband making workshops for bargain prices. If you're using fresh flowers they may not last long so why not try your hand at making them while you're there next year.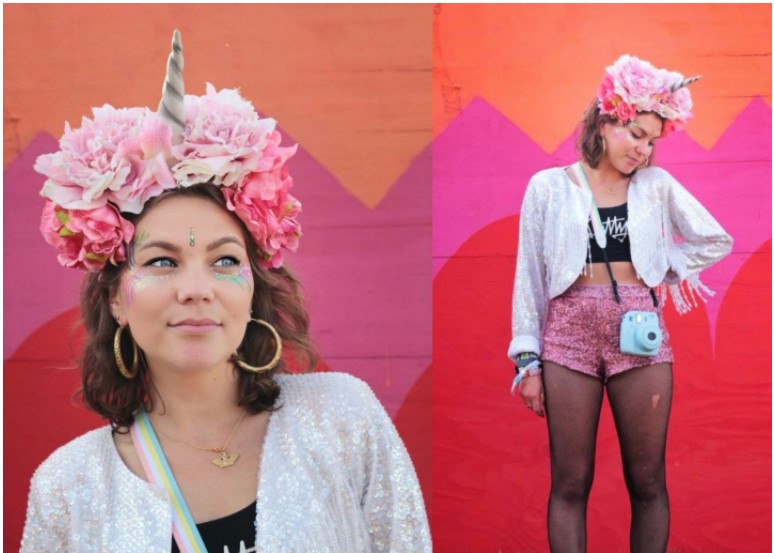 Taking Festival Glitter to the Next Level
It may be time-consuming, but there's no doubt about the striking look of glitter across your face combined with your chest, shoulders or arms.
2017 saw festival glitter go the next level like this look from Shine Shack (https://www.instagram.com/shineshack/). If you want to get the look below, you might want to start practising now. For a lower maintenance option, try multiple colours of glitter spray and accessorise with a few large, striking gems.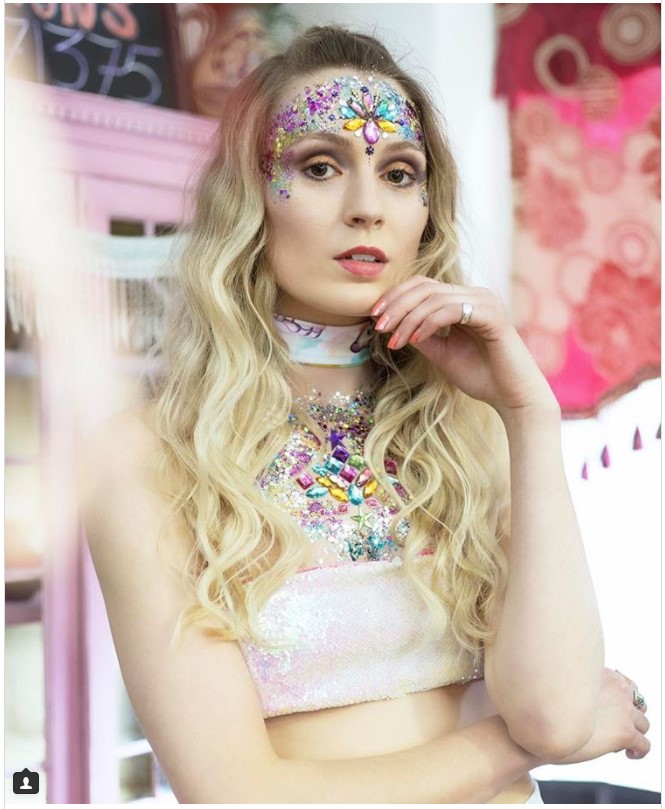 Find an Outfit to Match
Now you've got your make-up sorted, perfect your look with matching outfits. Try something bold, shimmery, bright and retro to stand out from the crowd.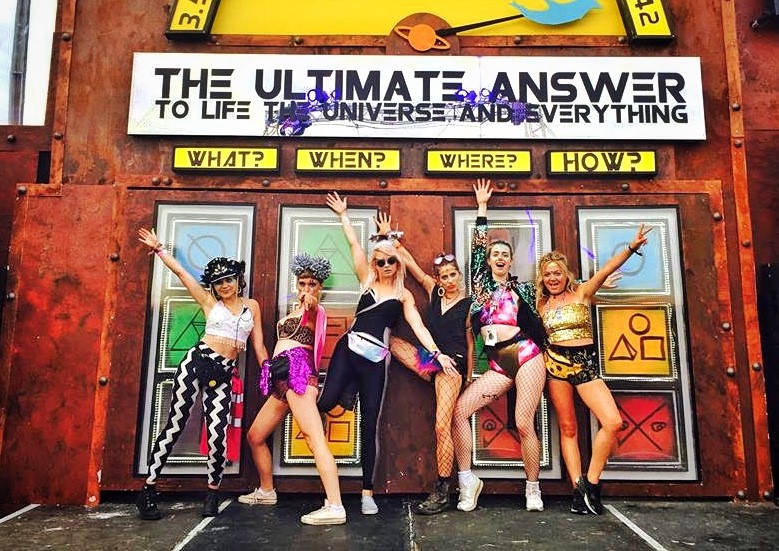 Or dig through your wardrobe to find your old sequined skirts, dresses and accessories.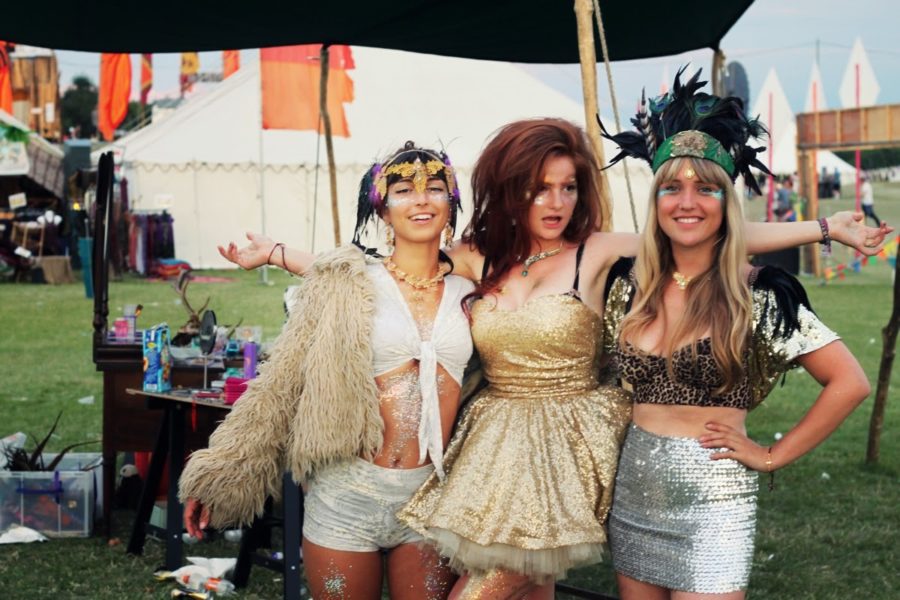 This year has seen some of the most exciting trends thrive and it shows no sign of slowing down. Keep up to date with festival news, fashion and tips on driving to and from your favourites on our blog for young drivers.
All images kindly provided by That Festival Life and Luisa Christie.