With ongoing lockdowns and general economic uncertainty as a result of Covid-19, is it sensible to buy a car in 2021?
How has the pandemic affected the price of cars? And if it's not a good time to buy a car right now, when might the situation improve?
In this post we'll explore the current state of the UK car market. This should help you to decide whether it's currently a good time to buy a car.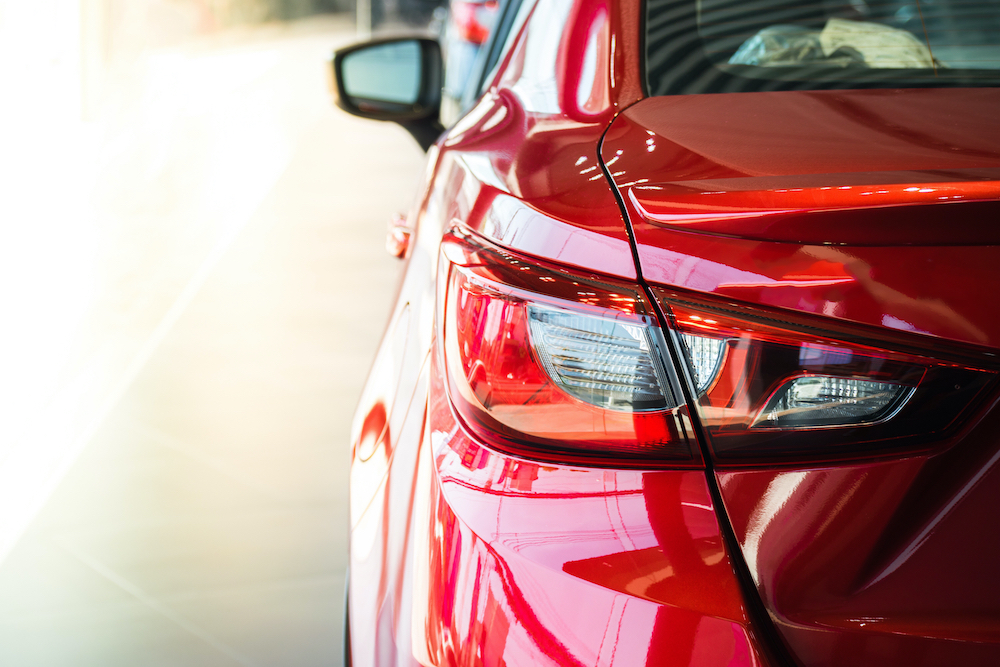 Is It a Good Time to Buy a Car During Covid-19 Lockdown?
It might be! As the whole of the UK entered three successive lockdowns in 2020 and early 2021, demand for both new and used cars fell dramatically. Car dealerships across the country currently have excess stock that they'll be eager to sell.
So if you need a new car now, shop around. You might be able to find an excellent deal.
But there are three things to remember if you want to buy a car during Covid-19:
Car factories were closed during lockdown – So if you want to buy a brand-new car, you might have to wait a while before it's ready. You won't have this problem with used cars, though. Also, most car manufacturers generally maintain large stocks of their most popular models and combinations.
You might not be able to see the car before you buy it – When it comes to buying a new car, it pays to see it and, ideally, drive it beforehand. This might not be possible during lockdown, when car dealerships are closed to the public and offering click and collect or delivery services instead.
Your situation might change – How secure is your job at the moment? Whether you're in full-time employment or on furlough, your circumstances might change in the near future. Would you be able to commit to ongoing payments if you buy a new car now?
Will Car Prices Drop in 2021?
Covid-19 and lockdown isn't the only thing that might affect the price of cars in 2021. In January, the UK finally agreed a Brexit trade deal with the EU. So when faced with the combined forces of Brexit and Covid-19, along with a generally unpredictable international situation, what will happen to the price of cars in 2021?
How will Brexit Affect Car Prices?
Which? predicted that a no-deal Brexit would cause car prices to rise in 2021, as there'd be new tariffs for both cars and components moving across the UK-EU border. Luckily, the UK avoided a no-deal Brexit. But certain cars may still be subject to new tariffs, so the price of some cars might yet be affected. Read more on Which?.
So much for Brexit. But how will Covid-19 affect the price of cars?
How Will Covid-19 Affect Car Prices?
Unfortunately, we cannot say for sure. And that's because we still don't know how this situation's going to play out. The path the government take will affect the capacity at which car factories can operate and, crucially, how many people in the UK will be able to afford buying a car.
In June 2020, the Telegraph spoke to numerous car manufacturers about the situation. The consensus seems to be that, as supply will exceed demand, the price of new and used cars will inevitably fall in 2021. At the same time, experts predict more generous and flexible car financing plans to help buyers on reduced income make monthly payments.
So will car prices fall in 2021? Nobody knows. One thing's for sure: They certainly won't stay static. But then, they never do. So depending on your personal circumstances, buying a car in 2021 might be no more or less risky than buying a car in any other year.
What's the Best Time of Year to Buy a New Car?
Beyond Brexit and Covid-19, the car industry is affected by seasonal factors so it depends on the type of car. Demand for certain cars will be higher at certain times, while dealerships might have reasons to offer more generous discounts in some months. If you're looking for a bargain, buy your car at the end of a quarter.
Car dealers often work to meet certain seasonal sales targets, and they may be looking to shift stock and get their figures up as their deadlines loom. So look for some good deals at the end of March, June, September, and December.
Manufacturers release new number plates each March and September. So February and August are also good months for bargain hunting. Sales may be slower in these months as people wait for new number plates.
Finally, if you're going to visit a dealership, visit on a Friday. Dealerships also work to meet weekly targets. And as dealerships are generally quieter on weekends, by Friday a dealer might be looking for a quick sale to meet their target. This could give you a lot of bargaining power!
What's the Best Time of Year to Buy a Used Car?
As we said above, those prestigious new number plates come in each March and September. Many new cars are bought as part of a part-exchange deal. So in March and September, dealers might suddenly find themselves with excess used car stock. This makes these months excellent times to grab a second-hand bargain.
It's also worth checking for deals in July and August, as dealers will be looking to make space for new models come September.
Demand for used cars is at its lowest in December and January. Few people are on the market for a new car over the Christmas and New Year period. So you might be able to get a good deal from a private seller in the early months of the year.
Conclusion – Is It a Good Time to Buy a Car During Covid-19 Lockdown?
Yes and no. Car prices might be lower, but this is only because the current situation is volatile for everyone. You might be able to get a good deal on a car. But would you be able to commit to payments?
Also, the more government restrictions are in place, the harder you'll find it to try before you buy. If you want to make the most informed choice possible about your new car, it might be worth waiting until the government lifts more lockdown restrictions. Just looking at a car can reveal certain details you might not have seen when browsing online, and test-driving a car will reveal even more.
So ultimately, it's down to you. Depending on your personal circumstances and your personal preferences, 2021 might be as good a year as any to buy a car.
One thing you'll always have to consider, no matter what's happening in the world, is car insurance. At Go Girl, we specialise in giving sensible drivers comprehensive cover at an affordable price. Get in touch for a free online quote in minutes.