During lockdown, only "essential businesses" are allowed to stay open. This usually means supermarkets, pharmacists, and newsagents. But what about car dealerships? Are you allowed to buy a car during lockdown?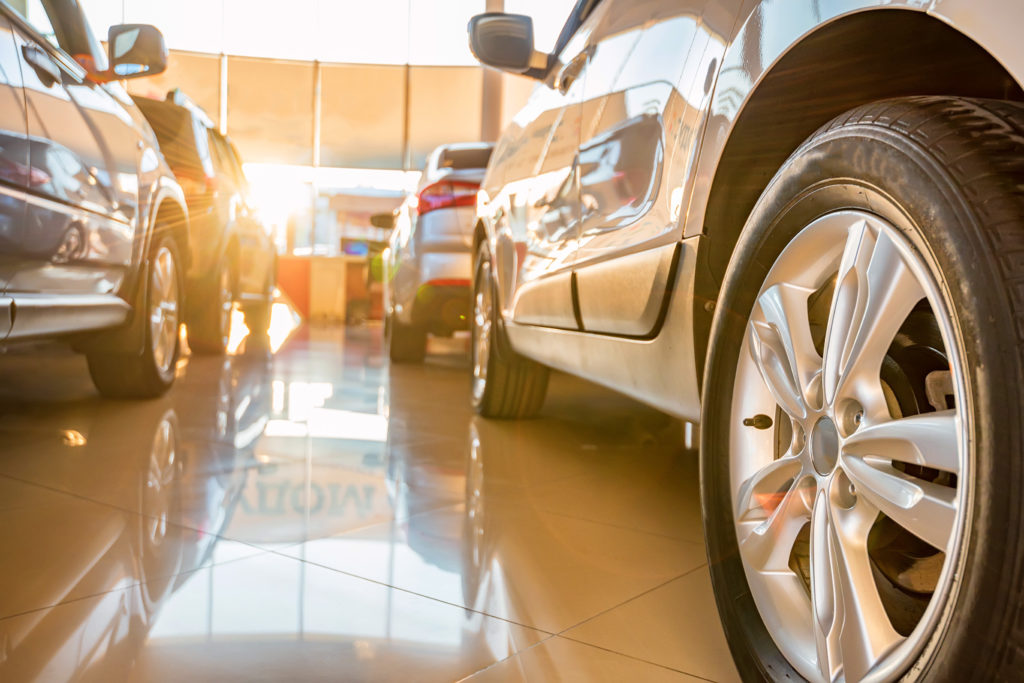 Can I Buy A Car During Lockdown – The Guidelines and The Law
You can buy a car during lockdown. There are no laws explicitly forbidding you from doing so. However, during lockdown, you may not be able to buy a car the old-fashioned way – by going to a dealership, talking to a sales advisor, and taking the car for a test-drive.
This means that your options may be limited. It also means that you might not be able to get a proper feel for a car before you buy it.
So while it's not illegal to buy a car during lockdown, all things considered you might be best waiting until the government lifts restrictions before you start shopping for a new car.
But if you absolutely need a car as soon as possible, let's take a look at your options.
Are Car Dealerships Open During Lockdown?
No. Apparently, car dealerships aren't "essential businesses". They're not allowed to open during lockdown. When will car dealerships open again? Unfortunately, we can't say. The government has made vague statements about lifting restrictions in spring 2021.
However, it's unlikely that they'll let all businesses fully-open at the same time.
When will car dealerships open again?
It all depends on what the government decides. It also depends on what the situation is in your current area. Car dealerships in Wales, Scotland and Northern Ireland might have to follow different rules entirely.
Buying a Car During Lockdown – Click and Collect
Just because car dealerships can't open, it doesn't mean they can't trade. Many dealerships are offering "click and collect" services. You can view and order the car online, and then either collect the car from the dealership yourself, or else the dealership will deliver the car to you.
Indeed, this is just one of a few ways you can buy a car online during lockdown. You can also browse and buy cars on dedicated online dealerships, and even on independent selling sites such as eBay, Craigslist, and Facebook Marketplace.
Buying a Car During Lockdown – Take Care When Buying Online
So while you can buy a car during lockdown, because you're effectively limited to buying a car online, it might be best to wait a few months before you start shopping around.
There are some serious downsides to buying a car online. There are certain things that you simply cannot properly appreciate when you're viewing a car online. You might buy a car and later find that you don't like the colour, or that the seats are uncomfortable.
Worse, you cannot test-drive a car during lockdown. What if you don't like the way the car performs or handles? What if it's too loud, or the drive's too rough?
And all of these risks are with buying a brand new car. If you buy from certain dealerships, or from private sellers online, you'll be buying a second-hand car. If you're going to buy a second-hand car, then you really need to see it before you buy.
Head here to read our full second-hand car buying checklist.  We also have this guide to the 20 questions you should ask when buying a second-hand car.
Buying a Car During Lockdown – Driveway Sellers
Some people sell cars direct from their driveways, however, due to strict rules in place, this is not recommended during lockdown. You should only leave home for essential purposes like going to work if you are unable to work from home and the social-distancing rules must be adhered to at all times. This makes buying cars through private sellers unadvisable. Make sure you keep up to speed with the lockdown rules.
Buying a Car During Lockdown – The Verdict
So to sum up, you can buy a car during lockdown, if you really need to but only through a click and collect service. And if you are looking to buy a car, do your research and read up on your rights if something is wrong with your car after you have bought it.
Car dealerships are still trading but not allowing test drives, so many of them are now offering a click and collect service or deliveries. There are also multiple other places where you might buy a car online.
However, as we've explored, there are some serious risks when it comes to buying cars online, particularly if they're second-hand. So if you really need a car during lockdown, proceed with caution. But if you can afford to wait, then wait until the government lifts more restrictions!
If you're looking to buy your first car, you might also have to think about car insurance for the first time. At Go Girl, we specialise in giving new drivers comprehensive cover at an affordable price. Get in touch for a free online quote in minutes.