If you're a new driver and looking to buy your first car, there are many benefits to buying a used car. It can save you money in more ways than one. The upfront cost of buying a second-hand car will always be lower than the upfront cost of buying a brand new car. The running costs can be lower too: Choose a car registered before 1 April 2017 and, if it emits less than 100g/km CO2, you won't pay any car tax.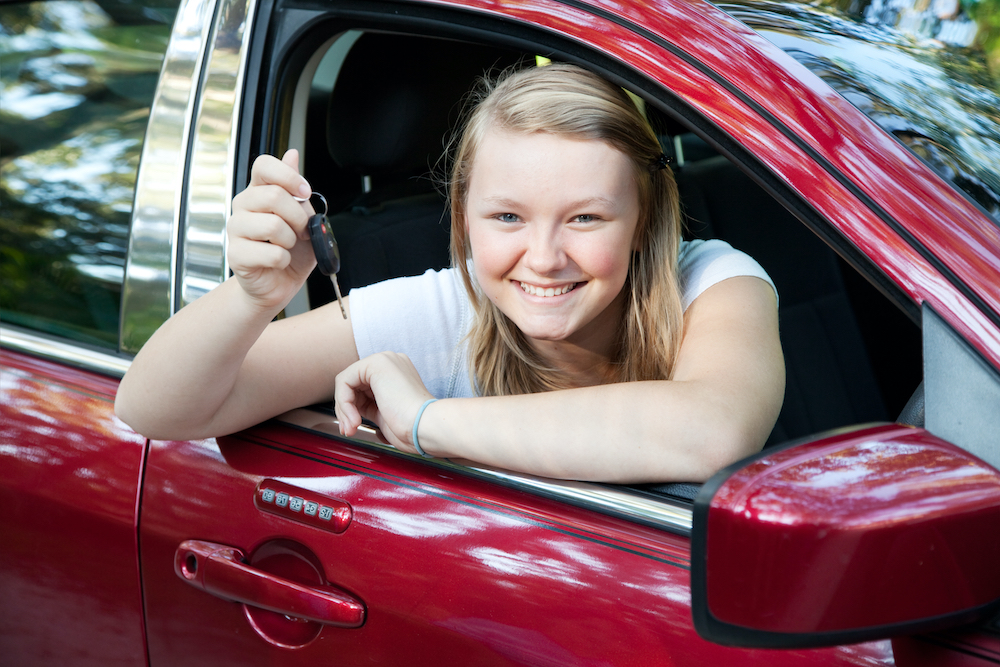 But you should take care when buying a used car. If you want to avoid some potentially serious problems further down the line, there are certain red flags you should look out for when choosing your car.
This post is your used car checklist – the essential things you need to look out for when buying a second-hand car.
The Best Place to Buy Used Cars
You can buy used cars from specialist dealerships or from private sellers. It's also possible to buy a used car online. While you might get a good price, this generally isn't a good idea. It's best to see the car yourself before you buy it – if only to ensure that you like the colour and you find the seats comfortable!
There are pros and cons with each option, which we'll explore in more detail below.
When you buy a car in person, you can inspect it thoroughly, inside and out. You can talk at length with the seller, and get some good insights into the car's history and reliability. Head here to read our guide to the 25 best questions to ask when buying a used car.
So if you're buying a used car, try to buy offline. It's a lot less risky.
Checking a Used Car's Performance
If you know the specific make and model of a car, you should have no trouble finding information about its performance online. Look for reviews on What Car, Autocar and Car Wow. They usually list each car's specs as part of their reviews, while breaking down how different models might perform differently.
Calculating Monthly Running Costs for a Car
If you want your monthly running costs to be as low as possible, the two performance specs to pay the most attention to are the car's emissions and MPG. The car's emissions will determine how much car tax you'll have to pay, while the car's MPG will determine how often you'll have to refuel your car.
We have a complete guide to what counts as a good MPG when it comes to used cars.
Also, as we said above, any cars registered before 1 April 2017 are exempt from paying car tax, so long as their CO2 emissions are lower than 100g/km. We have a guide to the best tax free cars for first-time drivers, which contains lots of advice on buying second-hand.
How to Check a Used Car's History
Whether you're buying a used car from a dealership or from a private individual, they should be able to tell you about the car's history. You should check the logbook, check the car's service history and check for warranties from the dealership.
What to Look for in a Car's Logbook
Ask to see the car's logbook – also known as the V5C. It'll contain some essential information about the car, including when it was first registered. This is important, as you need to make sure that everything the seller tells you about themselves and the car is true. If they're trying to hide something about the car's history, then you know it's going to be something bad!
You'll also need the car's V5C logbook to tax your new car. Head here to read our complete guide to second-hand cars and tax.
How to Check a Car's Service & MOT History
Just enter the car's registration number on the government's site, and you can find out the past results of the car's MOTs. It'll tell you whether the car passed or failed, its mileage at the time of the test, along with details of which parts have had problems, and which parts might cause problems in the future.
Head here to the government MOT History Checker to get started.
Dealership Services & Warranties
If you buy a used car from a dealership rather than from an independent seller, they should perform a rigorous service check beforehand. They usually offer warranties too, often for as long as 12 months. This should give you peace of mind that the car's in as good working order as it's possible for a used car to be, while the warranty offers an essential safety net should anything go wrong after buying.
Used Car Exterior Checklist
Take a good look at the outside of the car. It's best to do this during the day, and ideally when it's not raining. Pay particular attention to the following:
Tyres – Look for any cuts, bulges, or other signs of wear and tear. Also check the tread depth. If the tyres are too worn, you'll have to replace them yourself as soon as possible. This is no big deal, but it is an added expense. Head here to read our guide to checking tyre tread depth.
Paint and Body – Look for any dents or scratches. Some marks might just be cosmetic, and maybe you can live with these. But if you spot any large gaps between panels, it might mean that the car's been badly repaired after a serious accident.
Windows and Windscreen – Look for chips and cracks. These could be signs that you'll have to replace the windscreen yourself before long. And any mark, no matter how small, could cause the car to fail an MOT if it's in the driver's eyeline. When it comes to the front and rear lights, as well as cracks and chips, look out for fogging and internal moisture.
Look Under the Hood
Take a look at the car's fluid levels: Oil, brake, and power steering.
Obviously, you can top up any low levels yourself. But if the fluid levels are particularly low, it might be a sign that the car's previous owner didn't really keep up with ongoing maintenance. This could be a red flag for more serious issues.
Pay particular attention to the car's oil cap. If you see a white substance when you take it off, it might mean that a gasket's failed somewhere in the car's engine. Again, it's a subtle sign that there might be something seriously wrong with the car, an issue it would cost you a lot to fix.
Used Car Interior Checklist
Take a good look at the inside of the car. You'll be spending a lot of time there, so it's important to ensure that it has everything you need.
Sit in the driver's seat – make sure it's comfortable.
Check the car's mileage – make sure it's the same as the seller's claimed mileage.
Look for tears and stains on the upholstery.
Notice the car smell – Lingering smells, like old cigarettes and spilled milk, are very unpleasant and very hard to get rid of.
Check the electronics – the windows, the radio, the air-conditioning, and any other systems, like the sat-nav.
Check for accessories like spare tyres or tyre repair kits, and make sure they're all in good condition.
These are the sort of things it's simply impossible to check when buying a used car online!
One Last Thing to Remember
We mentioned above that it's illegal to drive without car tax. Whether you buy from a dealership, a private seller or online, you'll have to sort this out before you can legally drive your new car.
It's also illegal to drive without car insurance. If you're looking to buy your first car, you might also have to think about car insurance for the first time in your life.
At Go Girl, we specialise in giving new drivers comprehensive insurance at an affordable price. Head here to get a quote online in minutes.