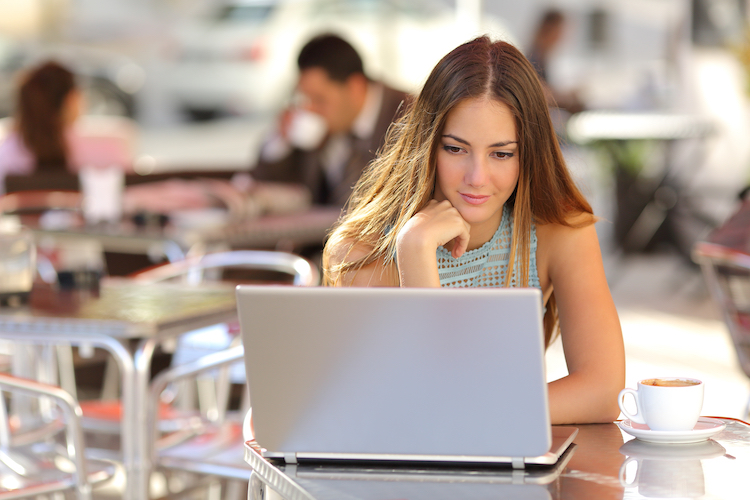 The Hazard Perception Test is one of the most important parts of your driving theory test. If you fail this section of the test, then you fail the whole test!
In this post we'll discuss how the Hazard Perception Test works, and share some tips to help you in passing first time.
What is the Hazard Perception Test?
The Hazard Perception Test is a test of your observation skills, your reaction time, and your understanding of what counts as a "hazard" on the roads.
Before you begin the Hazard Perception part of your theory test, you'll have a chance to watch a short video showing you how it works. You can watch that video here.
How Many Clips in a Hazard Perception Test?
The Hazard Perception test features 14 video clips. Each video clip features an everyday road scene, and each features at least one "developing hazard". One of the videos will feature two developing hazards.
What is a Developing Hazard?
A "developing hazard" is anything that would require you to take action, such as stopping, slowing down, or changing direction.
Examples might include:
A parked car indicating and moving to pull out. Or, a parked car's passenger door opening.
Children playing with a ball on the pavement. The ball might roll into the road, and a child might run out to fetch it.
An unattended dog on the pavement. This dog might wander into the road at any moment.
A van driving down the merging lane on a dual carriageway. It may slow down before merging, or it may not.
So the Hazard Perception test isn't about reacting instantly to dangerous situations. It's all about developing hazards. If you pay attention, you'll be able to spot them early, and you'll be able to react accordingly.
How Does the Hazard Perception Test Work?
You get points for spotting these developing hazards. For each hazard, you can score up to five points. The sooner you spot the hazard, the more points you'll score. You just have to click your mouse as soon as you see the hazard developing.
You only get one shot at each clip, and you will not be able to review or change your responses.
How Many Points Do You Need to Pass the Hazard Perception Test?
To pass your Hazard Perception Test, you need to score at least 44 out of 75 possible points.
How to Pass Your Hazard Perception Test First Time
Stay calm. The test won't try and shock you, and they're not expecting you to react to sudden dangers. Remember, it's all about developing Stay calm, pay attention, and you should be able to spot any potential hazards easily.
Careful with your clicks. You don't get penalised for clicking when you see things that aren't developing hazards. However, you won't score any points if you click in a pattern, or if you simply click continuously. So clicking constantly at everything you see is not a good strategy for passing!
Practice makes perfect. You'll find plenty of videos on YouTube offering good hints and tips on passing the Hazard Perception test, complete with video examples. Many Theory Test apps will also let you take as many practice Hazard Perception tests as you like. Take a look at our pick of the best Driving Theory Test apps.
Talk to your instructor. They'll probably have lots of hints and tips of their own to help you pass the Hazard Perception test.
Head here to read our full guide to passing your Driving Theory Test first time.
Learner Driver Car Insurance
If you want to build up experience as a learner beyond your structured driving lessons, you'll need someone to supervise you. You'll also need car insurance to cover you.
At Go Girl, we offer specialist learner driver insurance. We'll give you all the cover you need at a price you can afford. Get a quote and instant cover online in minutes.