There are many benefits to driving a classic car. Not only do you get to drive a beautiful piece of history, you can also be exempt from getting an annual MOT, and even from paying vehicle tax.
But what's the difference between a classic car, and a car that's simply old? And how will driving a classic car affect your car insurance?
How Old Does a Car Have to Be Before it Becomes a Classic Car?
UK law has a set criteria for what constitutes a "classic car." The UK government' classes a classic car as a car that was first registered more than 40 years ago. So in 2023, a car registered on or before 1 January 1983 could qualify as a classic car. In 2024, this cut-off point will be 1 January 1984. In 2025, it will be 1 January 1985. And so on.
However, while meeting this criteria will make your car a "classic vehicle" in the eyes of the government, you might have to meet different criteria before your insurers will consider you for classic car insurance.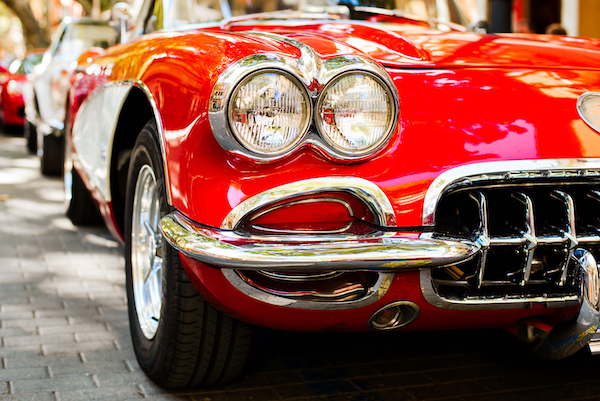 How Old Does a Car Have to Be For Classic Car Insurance?
Some insurers offer specialist classic car insurance. Their criteria might well be identical to the government's criteria, but it's best to check.
A historic vehicle expert can tell you everything you need to know about your car's history, and whether your make or model is particularly rare, collectible, or if it has any nostalgic value.
Contact the Federation of British Historical Vehicle Clubs for starters. They should be able to advise you on whether you have a classic car on your hands, and whether you need to take any special measures in regard to insurance.
Some insurers may refuse to insure certain classic cars, particularly rare models, for example, simply because they'd cost too much to repair in the event of an accident.
MOTs and Vehicle Tax for Classic Cars
If your vehicle was first registered 40 years ago then you don't need to have an MOT.  The car must also not have had any 'substantial changes' in the last 30 years.
See the Government's classic car guidance in more detail.
Classic Car Insurance for Under 25s
Some insurers may refuse to cover young drivers who drive classic cars. Young drivers are statistically involved in more accidents than older and more experienced drivers. In the event of an accident, it will likely cost more to repair a classic car. Therefore some insurers may think this isn't worth the risk, and simply won't consider younger drivers for classic car insurance.
But at Go Girl, we offer dedicated classic car insurance for under 25s, so long as you can demonstrate that:
The classic car is safe and roadworthy, and you don't plan on making any substantial modifications.
You take good care of your classic car, and you plan on having it examined by an expert, where required.
Read our full guide to our specialist classic car insurance and get in touch for a free quote online.