We offer legal protection as an optional extra on our comprehensive car insurance policies.
In this post, we'll explain what legal protection is to help you decide whether to add this optional extra to your comprehensive cover.
How Car Accidents Can Result In Legal Action
Most car accidents are relatively straightforward: You and the other driver will exchange details, and then your insurance can take care of the rest. But sometimes, car accidents lead to disputes – over what happened, who was to blame, who crashed into who, and so on. Such disputes can often result in legal action.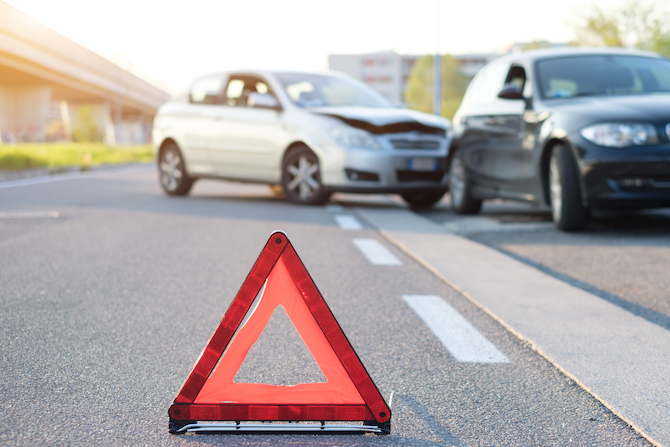 What is Legal Protection on Car Insurance?
Adding legal protection to your car insurance can cover all of your legal fees and expenses relating to a claim. It will also give you access to a legal helpline, so you can get trusted legal advice for any disputes.
What Does Legal Protection on Car Insurance Cover?
We will pay legal fees and expenses that have been incurred on your behalf if proceedings or negotiations are unsuccessful.
Cover up to a set limit on any one claim in a Motor Prosecution Defence – so long as we agree that you have a genuine defence.
Advice and guidance relating to Motor Contract Disputes – if there's a dispute following the purchase or sale of your car, for example, or following any goods or services you purchased for your car.
Do I Need Legal Protection on Car Insurance?
Legal protection is an optional extra. It's not a legal requirement. It's completely up to you whether you add it to your policy.
Like all types of insurance, it's the sort of thing you'd buy in the hope that you never, ever have to use it. But if you do ever have to take legal action following an incident on the road, then you'll be very glad to have taken out additional legal protection cover on your policy.
You might be the safest and most sensible driver in the world but you can never account for other drivers. Even if you're nothing but courteous and conscientious on the road, you may still get involved in an accident that wasn't your fault. And the other driver involved in the accident may prove aggressive, unreasonable, or troublesome. Or they may simply drive off so that you cannot exchange details with them.
Adding legal protection to your car insurance just offers a little bit of extra peace of mind. Comprehensive car insurance should cover you for most things that go wrong on the roads. But legal fees can prove much more expensive than car repair fees, and additional legal cover will ensure that help will be at hand should you ever need to escalate matters.
For more information on the limits of legal protection cover, please see the policy wording.
Also get in touch to get a free quote on your comprehensive car insurance cover.