Reports indicate that the UK could be facing the coldest winter in 70 years.
We're looking at temperatures below freezing with predictions of blankets of snow in some places. It's the Beast from the East Part II, with frosts, snowfall, and nasty wind chill.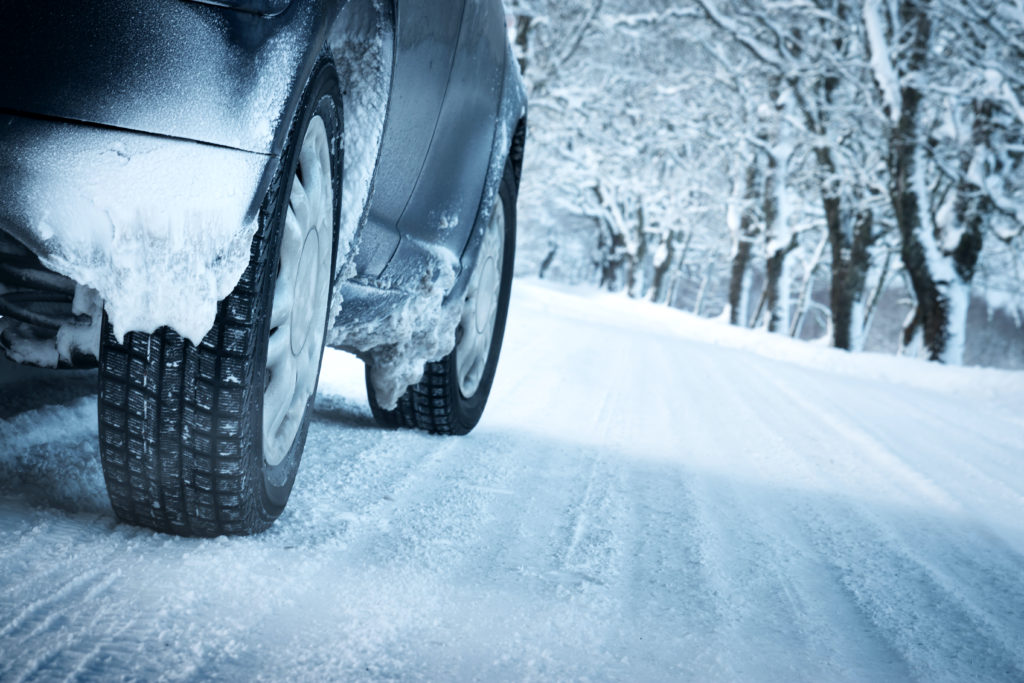 And the colder the weather, the more dangerous the roads. Low temperatures bring low visibility and slippery surfaces. If you don't take care, it's very easy to lose control of your car.
Of course, weather forecasts aren't always totally accurate. But even if this winter doesn't turn out to be a bad one, it's still worth taking the time to prepare yourself, and your care, for the colder months.
We have many guides that will help you to stay safe on the roads this winter. Let's take a look at some of them.
Preparing Your Car for the Winter
Is your car ready for winter driving? Read our essential checklist here.
Essential winter checks:
Car battery
When did you last check your car battery? It may need charging.
Lights and replacements
Are all of your exterior lights fully-functional? Have you got replacement bulbs in the car, just in case?
Oil, anti-freeze and screen wash
How are your antifreeze levels? What about your oil levels and screen wash?
Prepare for ice and snow
Have you got a de-icer and an ice scraper for the windows? What about a shovel, just in case you need to dig yourself out of a drift?
Breakdown information
If you were to break down, would you know who to call? Will you have enough charge on your battery?
Essentials for your boot
If you do break down in the snow, you may have to wait a while for recovery. Travel with blankets, and perhaps some food, so you can stay warm and comfortable while you await rescue.
Check your tyres
And of course, there's the question of winter tyres. If your area gets particularly bad snow, it might be an idea to get some winter tyres fitted. Read our guide to winter tyres, and how they work, here.
Common Winter Car Issues
Snow on your car roof
If it snows in the night, you could wake up to find your car covered in snow. Obviously, you're going to have to clear the snow off your car before you can drive. All drivers know to clear the snow from the windscreen. But far too many drivers forget to clear the snow from their car lights and the roof. Read our guide to this common issue here.
Your car won't start in the cold
Another common winter car issue: You finally clear all the snow from your car, only to find that your car won't start. This usually happens because low temperatures affect the chemical reactions required to make your car battery work. It's a frustrating issue, but not a hopeless one. Read our guide to what to do if your car won't start in the cold here.
Winter Car Safety: Driving on Ice and Snow
Even the most experienced of drivers struggle with driving on ice. It can be harrowing – terrifying, even – but so long as you know what to do, you should be able to maintain control. We have a guide to this issue too: How to tell if you're driving on ice and what to do.
Driving in snow is another issue entirely. First, take a look at our list of do's and don'ts of driving in snow. Next, take a look at our essential guide to driving in snow. It features advice on planning your route, some information about how cold weather affects your car, a checklist of things to take in your car, and an exploration of how driving in snow differs by day and by night.
If this winter really is as bad as the forecasts suggest, there will be days when it will be safer to stay at home. A good way to stay safe in the winter months is to only drive when it's absolutely necessary.
One More Thing
Accidents are more likely in the winter months. So if you want to drive with total peace of mind, get yourself covered with our comprehensive car insurance.