When the seasons change or you have a big drive ahead of you, it's always a good idea to do some basic car maintenance checks.
When driving in the summer, due to the long days and the good weather, you can go for months without using some of your car's features. Especially when we have exceptionally dry summers.
So some basic car maintenance is just a case of making sure everything's working like it should – so that you'll be able to depend on some key safety features when you need them.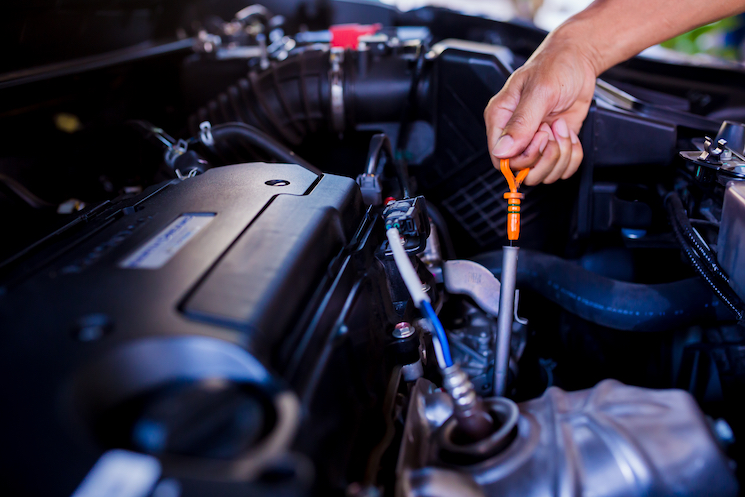 Basic Maintenance Checks
Check Your Tyres
First, check the tyre tread depth. The legal limit for tread depth is 1.6mm around the full circumference of the tyre and across the central breadth.
Remember the 20p test: Insert a 20p coin into your tyres' treads. If you can see the outer rim of the coin, then it's time for a replacement. But really, you should aim to replace your tyres long before they reach this stage – ideally, once the tread depth has reached 3mm.
High temperatures during the summer months can decrease the lifespan of your tyres. So look for signs of wear, tear, and rubber degradation.
Finally, check your tyre pressure levels. You'll find the optimum pressure levels for your car in your owner's manual.
Check Your Fluid Levels
Check your oil, your windscreen washer, and your brake fluid. Also check your battery charge.
Consider booking your car in for a service. They can check these things for you, and top you up if need be.
Check Your Windows
Make sure all of your windows are completely clean and clear.
Glare from the sun can be a hazard, especially in the autumn and winter. It might show up dirt and streaks that you cannot currently see on your windscreen. So if you haven't cleaned your windscreen in a while, now is the time to do so.
Also check your wipers are still working, and that they're still capable of effectively clearing your windscreen. If they are leaving any streaks, missing any areas on the windscreen, or have any splits, then replace the blades as soon as you can.
Check Lights
Unless you do a lot of driving at night, by the time summer ends you may not have used your car's headlights in months. So before the days start getting shorter and wet weather comes in, make sure all of your lights, front and back, are still in good working order.
Ask a friend or a relative to help you with this. They can check the lights while you activate them in turn.
Don't forget to check your fog lights in case the weather really turns.
Prepare for Adverse Weather
It's unlikely that you'll face any freezing conditions anytime other than winter. But it's always a good a time to make sure your car's ready for colder weather, so that winter doesn't take you by surprise.
Make sure you have all the equipment you need in the car – such as window de-icer and scrapers – and make sure your car heating system's still capable of clearing your windscreen.
Also make sure you have anything you need in case of emergencies. A coat, some bottled water and a warning triangle are always good to have on hand in case of a breakdown.
Are You Ready For Autumn and Winter?
Take the time to read our seasonal driving tips:
So that you're ready for whatever the seasons has to offer.
And remember – taking out optional breakdown cover with your comprehensive car insurance can bring total peace of mind that everything will be taken care of, no matter what happens. Get a free online quote now.