Whether you're a learner driver or an experienced driver, many people like to name their car. Sometimes, these nicknames come naturally, but not always. We've put this guide together just in case you're looking for some cool, cute, and fun car name ideas.
How to Name Your Car
What's the registration number of your car? The letters in some registration plates make for obvious nicknames: DES, JON, TOM, PIP and so on. But if not, you could make a name out of whatever letters you have. LKY – That could be Lucky.
What make is your car? You could do something with the make or the model, whether it's a rhyme (Lord Ford, perhaps?) or something alliterative (The Fearless Fiat).
Want a cute car name idea? Just name your car after something you find cute, whether that's a kitten, a puppy, a baby, or a beloved cartoon character. How about Bambi, Dumbo, or Brum?
Want a fun car name idea? Again, just name your car after something you find fun. Like Jellybean!
Alternatively, you could base the nickname of your car on its colour. We've got some ideas here, too.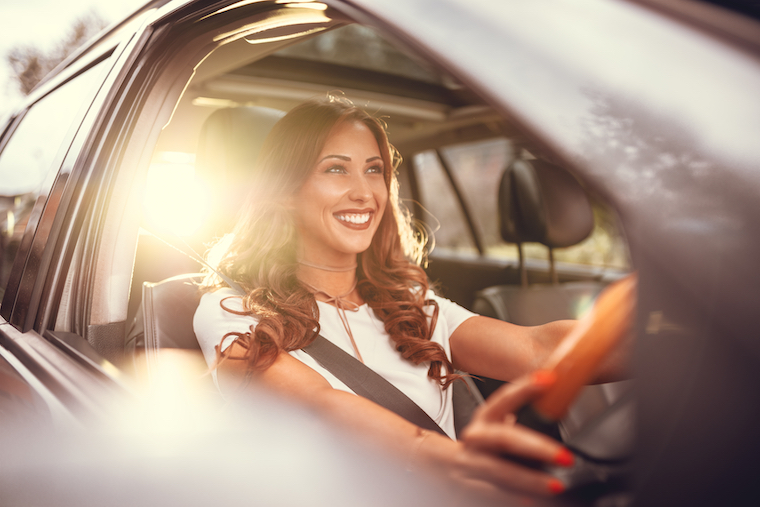 What Should I Name My Blue Car?
Think of something blue that means something to you and try it out for size or look for names you like the sound of. We like:
True Blue
Bluebird
Sonic
Aqua
Sky
Blueberry
Denim
Danube
What Should I Name My Red Car?
Red – the colour of fire! It suggests danger, but also passion. You could name your red car accordingly or, maybe your car is too sweet, or too gentle, for such a hot name. You could try:
Blaze
Foxy
Flame
Comet
Cherry
Ruby
Rose
Strawberry
What Should I Name My White Car?
What does the colour white say to you? Maybe it makes you think of something seasonal, maybe it makes you think of a cute fluffy kitten or maybe there's something angelic about certain shades of white. Why not try:
Snowball
Snowman
Frosty
Fluffy
Angel
Cherub
What Should I Name My Black Car?
Black cars look like they mean business. So why not choose a name that means business? But then again, some black cars are just sweeties. We're thinking of something along the lines of:
Bolt
Nitro
Fury
Beauty
Blackberry
Midnight
Misty
Do you know who else drove a black car? Batman. If you drive a black car, then there is nothing stopping you from referring to your wheels as your very own Batmobile.
Other Ways to Make Your Car Your Own
Nothing personalises a car quite like giving it a name that means something to you.
But if you want to further personalise your car, you could add some stickers, or even some cute accessories, like eyelashes. Read our guide to these cool car accessories.
Just be aware that some car modifications can affect your car insurance. At Go Girl, we offer specialist car insurance policies for modified car drivers. We'll help you ensure you're properly covered for all of your modifications, and at a price you can afford.