It's illegal to drive without car insurance. But do you have to insure your car if you're not driving it?
Under Covid-19 lockdown, many of us are driving a lot less than we used to. Some of us have stopped driving altogether. And if you've been furloughed, or you're unable to work, you'll be looking for ways to save money. If you're not driving, you'll pay less for petrol. But can you also stop your car insurance payments? After all, what's the point of insuring something you're not using?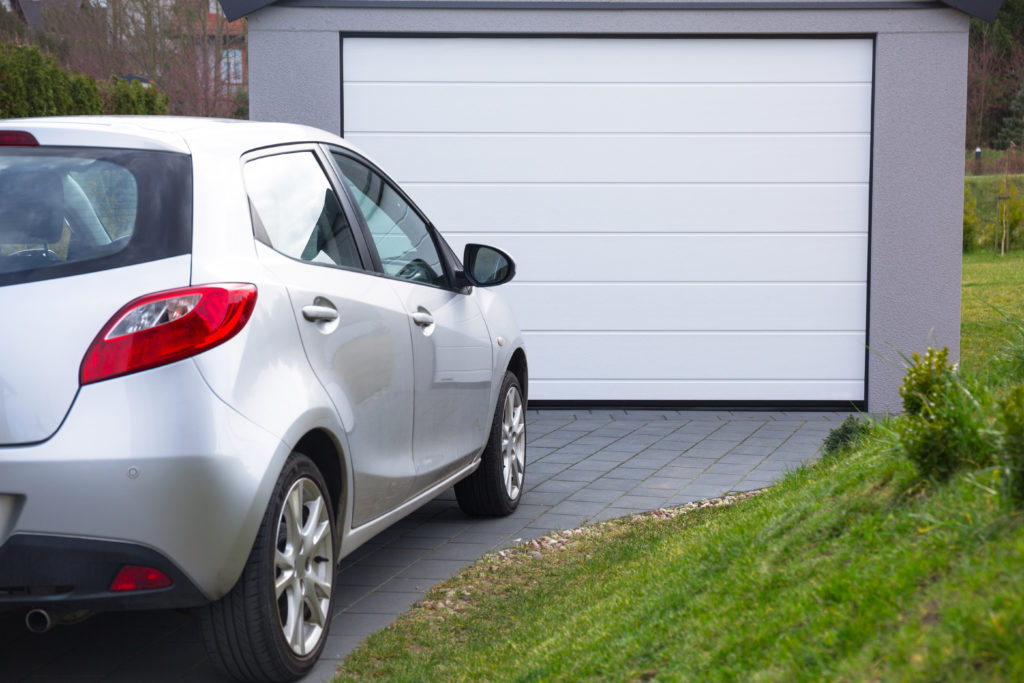 It is possible to stop paying for car insurance on a car you're no longer driving. However, it's not simply a case of calling your insurer and arranging to stop your payments. First, you have to formally register your car as being off-the-road. This can be a lengthy process. And once you've done this, it can be an equally lengthy process to get your car back on the road.
Let's take a closer look at how this process works, so you can consider whether it's the right choice for you.
Do I Have to Insure My Car If I Am Not Driving It?
According to UK law, you must have car insurance if you use your car on roads and in public places. If you know you're not going to be driving your car for the foreseeable future, you can inform the DVLA that you're taking your car off the road.
What is SORN?
This is a Statutory Off Road Notification (SORN). You'll get a refund on any full months of remaining tax you had to pay, but you won't be able to drive the car again until you tax it again.
Your SORN can either start immediately, or on the first day of the following month. If you want your SORN to start immediately, you'll need the 11-digit number on your V5C logbook. If you want your SORN to start on the first day of the following month, you'll need the 16-digit number included on your V11 tax reminder letter.
Head here to make your SORN online. This page also has information on how to make a SORN by post.
Once you make your SORN, you'll automatically get a refund on your vehicle tax within six weeks. However, you'll have to arrange to cancel your car insurance policy yourself. Contact your insurer and let them know that you've made a SORN. Any refund you get will depend on the terms and conditions of your car insurance policy.
Should I Cancel My Car Insurance Policy?
You should only cancel your car insurance policy if you know your car will be off the road for a long period of time and you won't need fire and theft cover. If you think you'll be driving again in a few months or a few weeks, cancelling your car insurance policy might not be a good idea.
New policies and missing out on NCB
If you do cancel your policy completely, you'll only have to arrange for a new policy once you start driving again, and there's no way of knowing how cancelling a policy might affect the price of your future premium. On the other hand, all this time you spend not driving you'll be building up your no-claims bonus. So keeping your car insurance policy throughout lockdown might actually help you save money in the long-term!
Car maintenance
Indeed, if you think you'll be driving again before long, it might not be the best idea to make a SORN either. If you let your car sit for too long without driving it, your car's battery could run down. So when you finally come to use your car again, you might find it won't start. That's why, even if you're under lockdown or furloughed, you should still aim to drive your car at least once a week.
Emergencies
Plus, even if you're not driving to work anymore, you might still need your car. Think of emergency situations – what if you have to rush to the hospital, or deliver food or medication to a friend or relative who can't leave the house?
If money's tight, and you know you won't need your car for the foreseeable, a SORN can take a huge load off your mind. But is there even the slightest possibility that you might need your car in the coming weeks and months, even if it is a lower mileage than normal? If so, making a SORN and cancelling your car insurance policy might prove to be more trouble than it's worth.